Regular price
Sale price
$75.00 USD
Unit price
per
Sale
Sold out
NOT ELIGIBLE FOR FREE SHIPPING
We love honey and we do our best to source the most delicious and high-quality honey possible from local beekeepers we trust. We independently test our honey to ensure quality and purity. Our honey is always raw, single-source, and never micro-filtered. Since our honey comes from a handful of Pacific Northwest beekeepers, we often have several varietals from different locations for sale.

Our honey by the gallon is shipped in a food-grade HDPE plastic tub with a plastic lid. Gallons picked up locally are available in glass jars.
Available Sizes:
1 gallon glass jar
1 gallon food-grade HDPE plastic tub

Price:
Glass jars - $75 (select "Local Pickup" upon check-out)
Plastic tub - $75 + shipping charges

*Shipped honey gallons do not qualify for the $50.00 Free Shipping minimum.
Local Pick-Up Options:
At our Factory Store
At our Saturday PSU Farmers Market booth - only during market season (Apr – Dec)

Other Info:
We make all our products with strict attention to quality. Our facility is certified GMP-compliant, and is free of all major allergens, including gluten.
There are twelve pounds of honey in a gallon.
Current Honey Varietals and Tasting Notes:
Honey captures a moment in time - when it's harvested, it has the imprint of the year's weather patterns and what was blooming in the area where the bees were gathering nectar. Flavors and textures of honey can vary dramatically from year to year, which is part of what makes honey special. Once a varietal from a particular year is gone, it's gone forever.
Amity Hills Wildflower
Very light honey from hives kept in Oregon's Amity Hills, where some of the most world-renowned wines are produced. White color grade.
Tasting notes: smooth, mild, creamy
Beaver Creek Wildflower
The bees in Beaver Creek have been busy creating this one. Floral notes with hints of pollen make a pleasing all-purpose flavor that's as good in your tea as it is in your tea cakes. This wildflower honey is from hives kept in the charming hamlet of Beavercreek, in Clackamas County, Oregon. Light amber color grade.

Blackberry
If you ever wondered what honey made from gummy bears would taste like, wonder no more. The bees out in Yamhill took a page out of Willy Wonka's book and created a honey that's soft, smooth, and ever so sweet. This delicious, pure blackberry honey is from hives kept in Oregon's beautiful Yamhill County. Light amber color grade.


Hillsboro Cascadia Wildflower
Light and smooth honey with floral notes from hives kept in Hillsboro farmland, west of Portland, OR. Amber color grade.
Tasting notes: Floral, mild
Santiam River Wildflower (Formerly known as Pumpkin Wildflower)
Enjoy the flavor of the season! This honey is the perfect addition to your Autumn teas and treats. From hives along the Santiam River near Sublimity, Oregon. Light amber color grade. 
Tasting notes: Smooth, warm, hint of vanilla cream, coffee, sunshine.
Silver Falls Wildflower 
This honey is light and very clear, with a floral aroma and a flavor that's subtle, smooth, and sublime. From hives kept near Oregon's Silver Falls, in Lyons.

Tasting notes: Bright and floral
Walla Walla Star Thistle
Light, delicious, and unique, with a bold flavor profile. Light amber color grade, from hives kept in Walla Walla, Washington.
Tasting notes: Floral, crisp apples, neutral, mild, bright, caramel, musky aroma
Walla Walla Wildflower
Light in color, with a smooth and thick, creamy texture. Extra light amber color grade.
Willamette Valley Wildflower
This light and exquisite honey comes from hives kept near the village of Scio, Oregon. Extra light amber color grade.
Tasting notes: crisp, bright, marshmallow finish
Share
View full details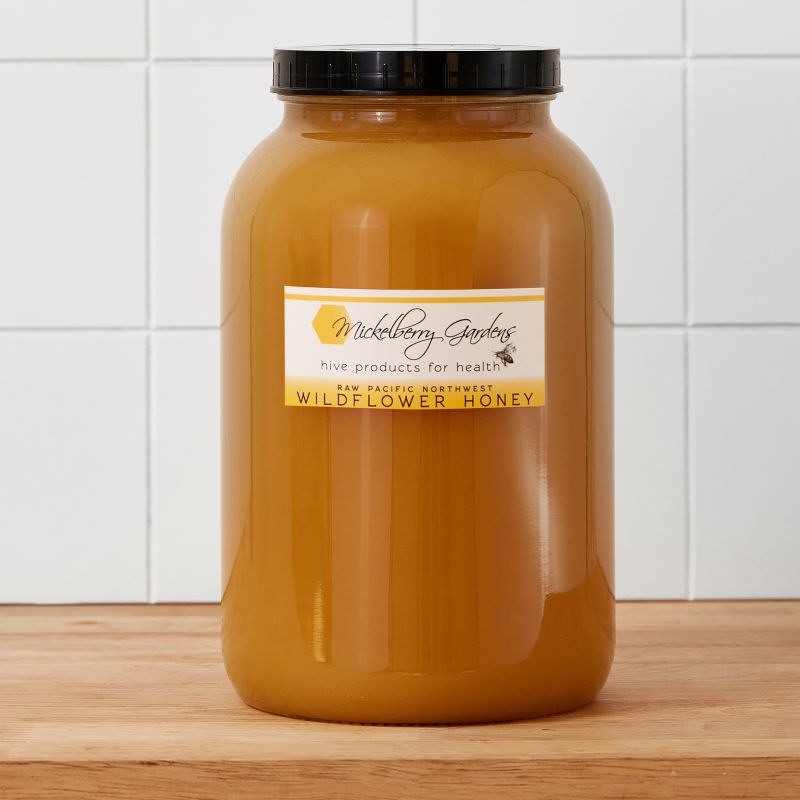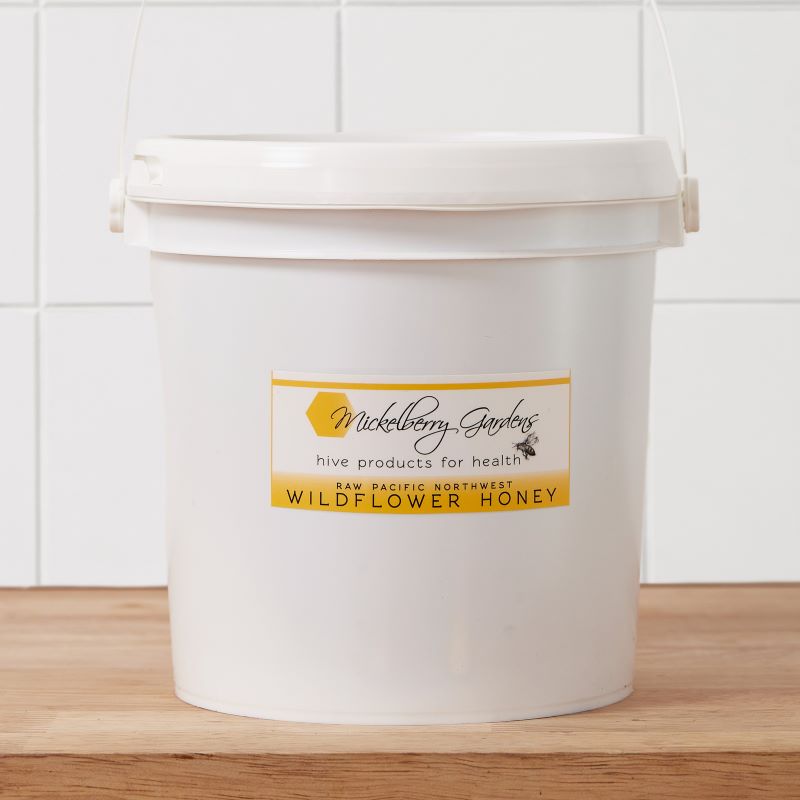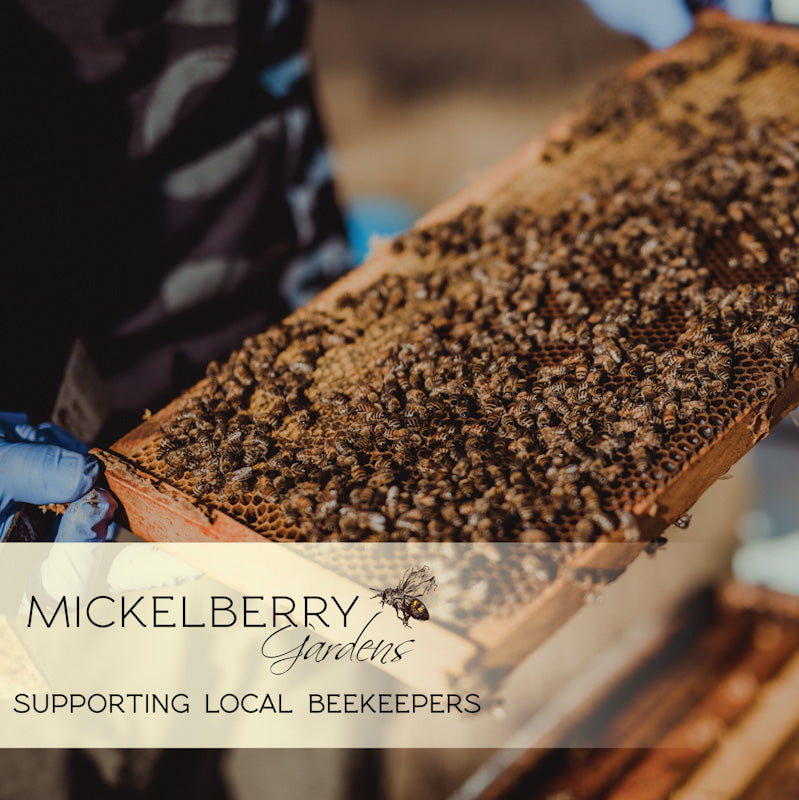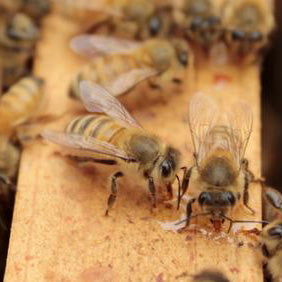 Just the best!
Are use honey to make medicine a lot, so it just makes sense to buy by the gallon. And with the world flooded with fake honey (really! https://www.insider.com/fake-honey-problems-how-it-works-2020-9) I need a source I can trust. The folks at Mickelberry are absolutely the best, and of course their honey is the yummiest. Honey is medicine, so make sure you can trust your supplier.
Delicious Honey!
Delicious Honey! Thank you so much! Really made it easy to pickup too! Will be ordering more in the future! :)
Good quality honey
Its nice to find good quality honey that is that isnt thinned out. Its very good quality. You have a repeat customer.
I was so happy bringing this giant jar of honey home :) It's delicious, and an amazing deal as well.