Regular price
$14.99 USD
Sale price
$14.99 USD
Unit price
per
Sale
Sold out
FREE SHIPPING ON ORDERS OVER $50.00
Mickelberry Gardens Ginger Honey Tonic is a blend of raw Pacific Northwest wildflower honey, organic raw apple cider vinegar and organic ginger root (Zingiber officinalis). This tonic is designed to support good digestion and a happy belly. 
Ingredients:
Raw Pacific Northwest honey, raw apple cider vinegar*, Ginger Root* (Zingiber officinale).
*certified organic
Available sizes:
4 oz. glass bottle
8 oz. glass bottle
2 oz. glass bottle with spray top 
Suggested Use:
This tonic is for children over the age of 1 and adults – it can be enjoyed by the spoonful, or blended into tea, sparkling water, or any other favorite drink. It's especially delicious added to sparkling water to create a healthy digestive-supporting refresher. Try taking a spoonful daily, or as needed.
Serving Size:
Ages 12-adult: 1 teaspoon – 1 Tablespoon
Ages 7-11: 1 teaspoon
Ages 1-6: 1/2 teaspoon
**Warning: Do not give honey to children under 1 year of age.
Servings per bottle:
4 oz. - 24 teaspoon (8 Tablespoon) size servings
8 oz. - 48 teaspoon (16 Tablespoon) size servings
Flavor Profile:
Ginger Honey Tonic is sweet like honey, and has a sour zing from the apple cider vinegar. It has a delicious, spicy ginger flavor and the texture is thick and syrupy.
Other Info:
Mickelberry Gardens Ginger Honey Tonic is a RAW oxymel – made with local raw honey and raw apple cider vinegar. Hippocrates promoted using vinegar mixed with honey as both an energizing tonic and a healing elixir. When honey is kept raw, it retains all of its healing virtues and preserves the delicate flavors from millions of wildflowers. Raw apple cider vinegar is rich with vitamins, antioxidants, enzymes, and probiotics, and helps to jump-start digestion.
Our Ginger Honey Tonic is made using the highest quality ingredients available. All our honey and certified organic apple cider vinegar is sourced from regional producers. We only purchase the freshest, whole organic herbs - often direct from local farmers. Our honey is tested for purity, and all our herbs are screened carefully for quality and strength.
We make all our products with strict attention to quality. Our facility is certified GMP-compliant, and is free of all major allergens, including gluten.
These statements have not been evaluated by the Food and Drug Administration. This product is not intended to diagnose, treat, cure, or prevent any disease.
Share
View full details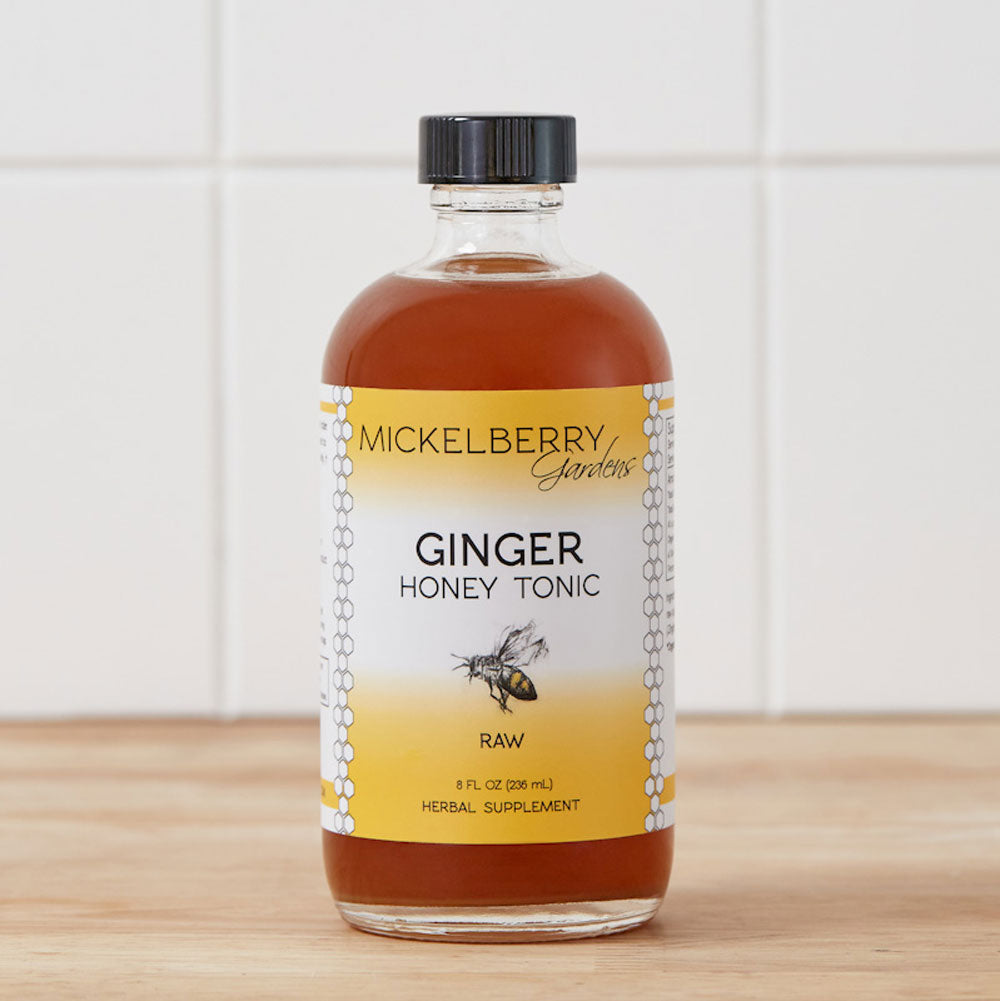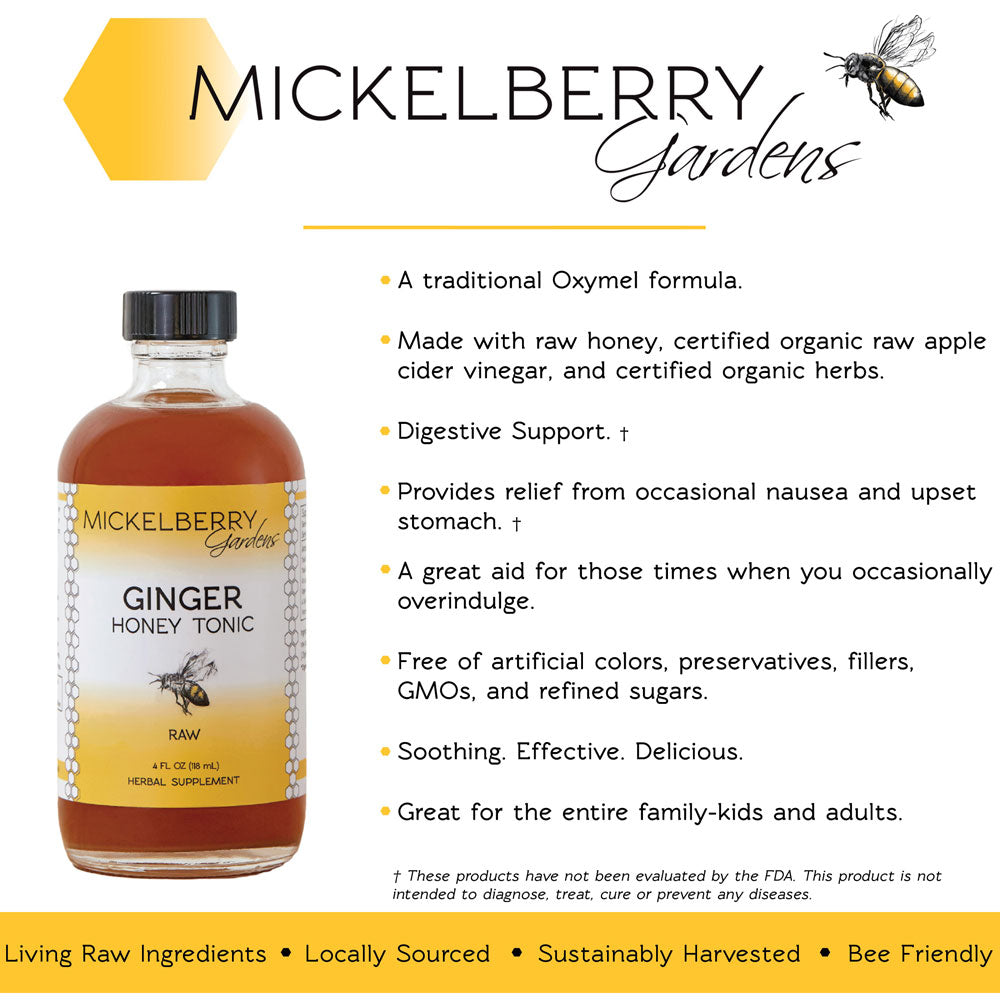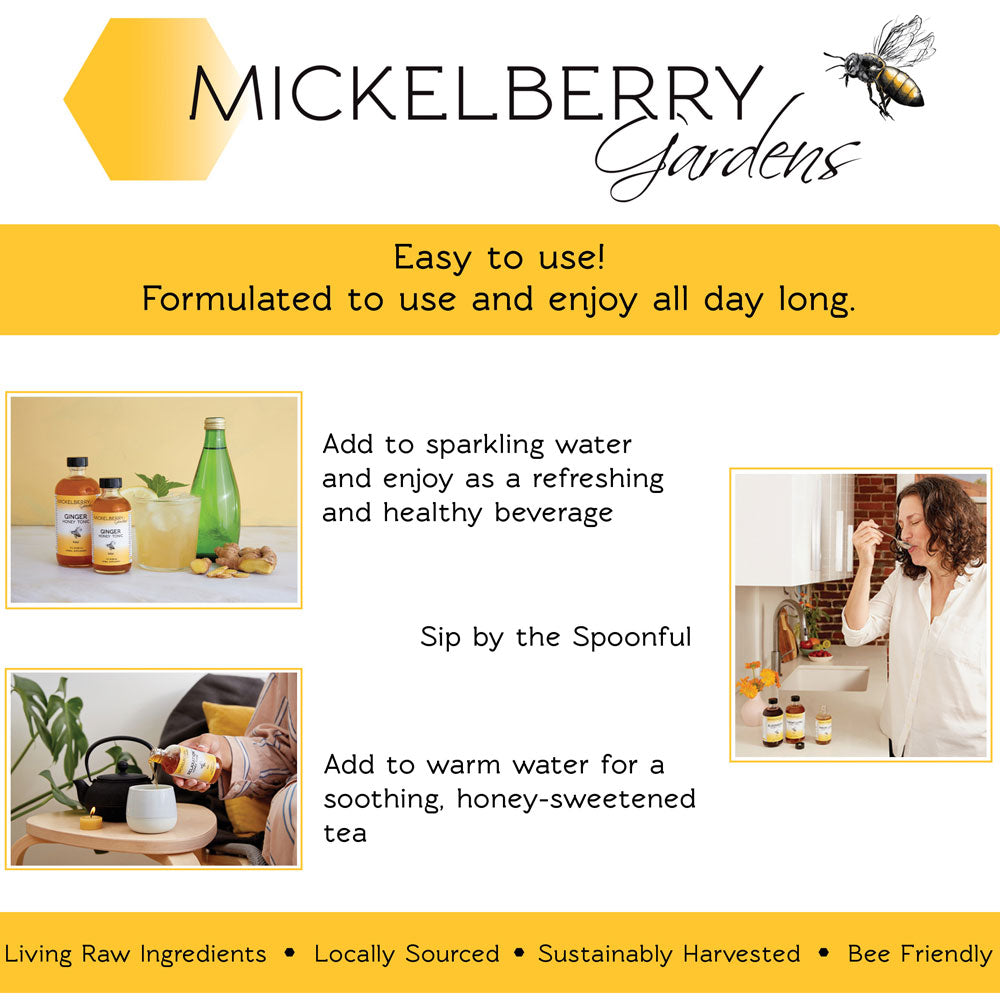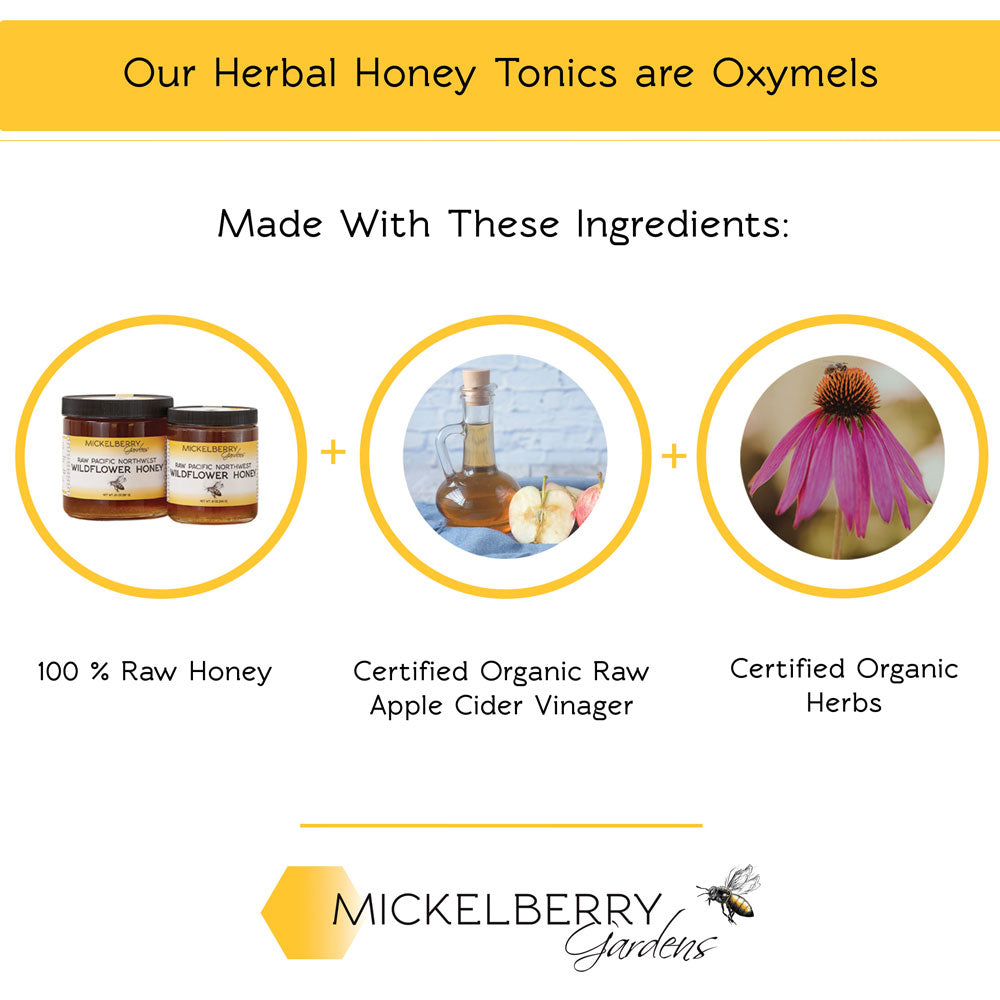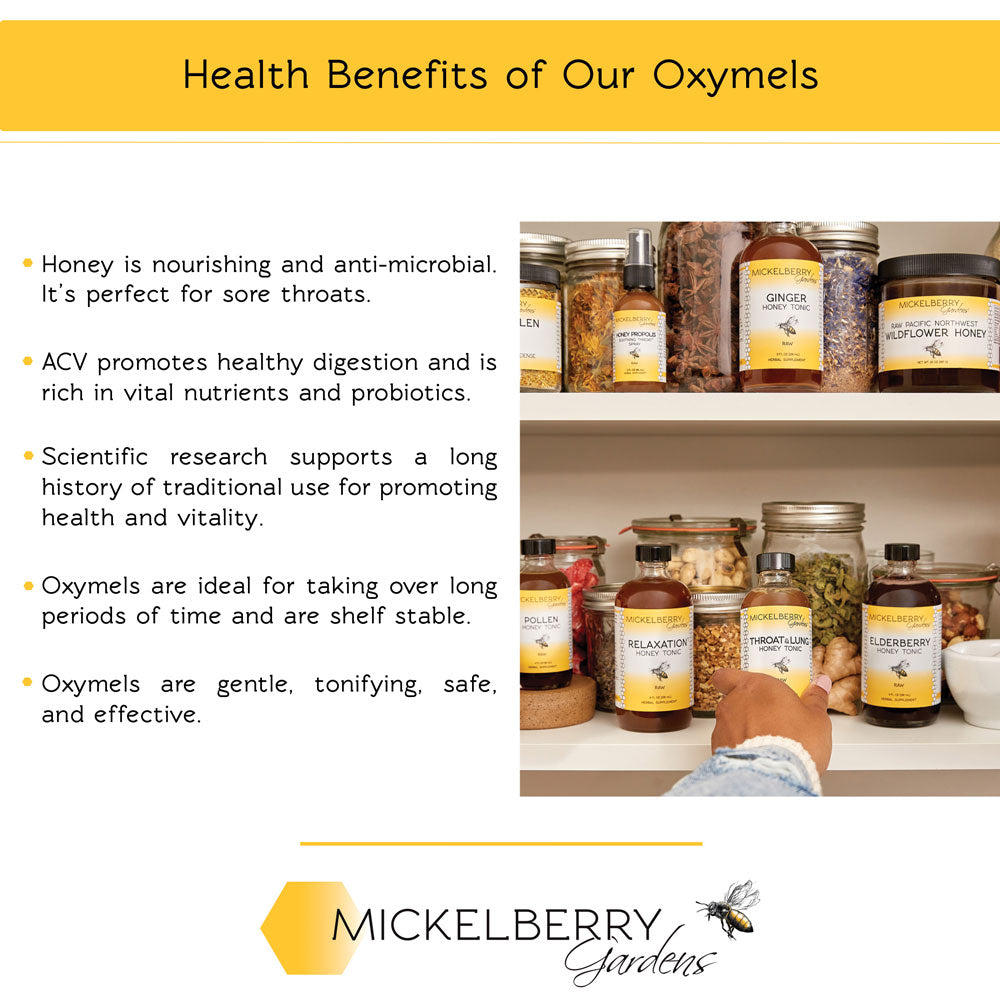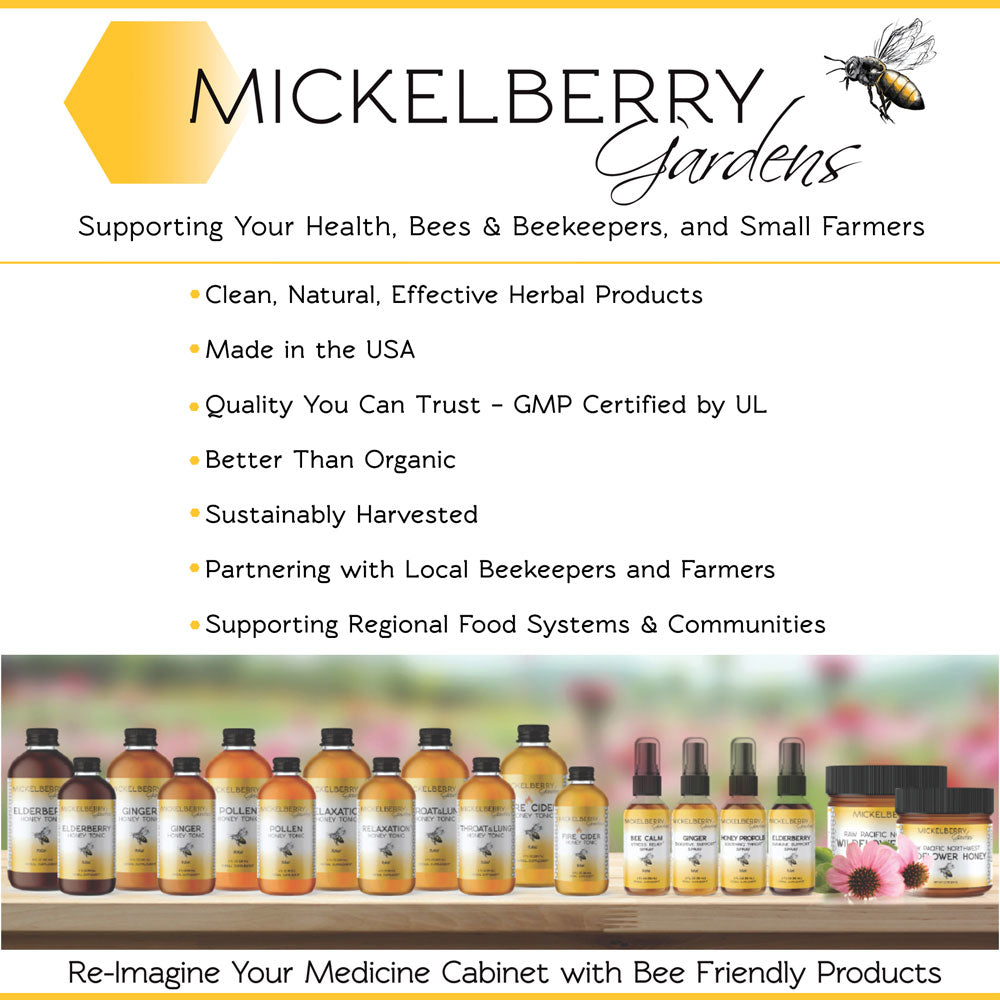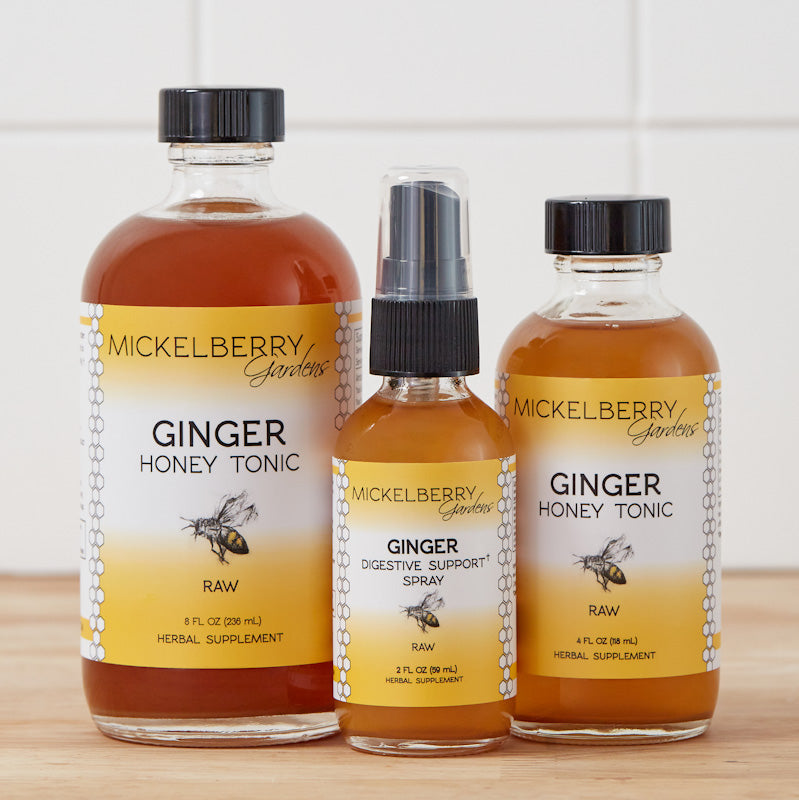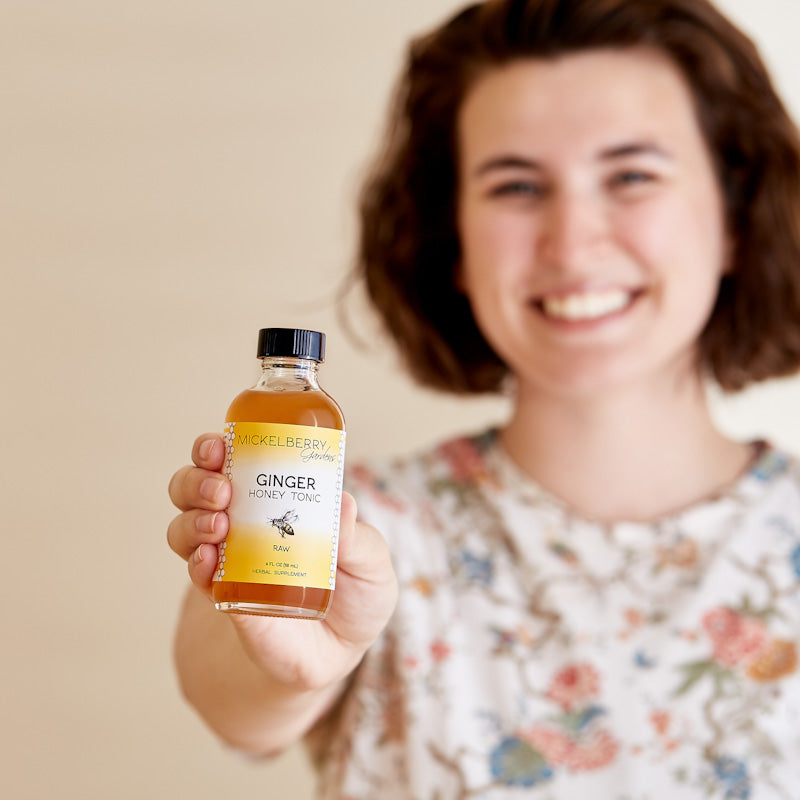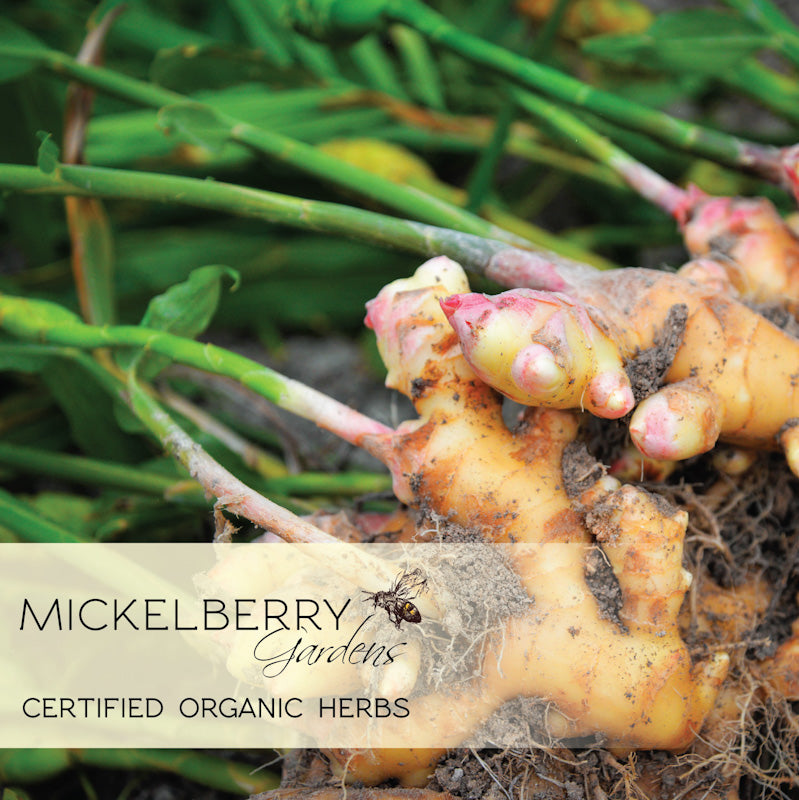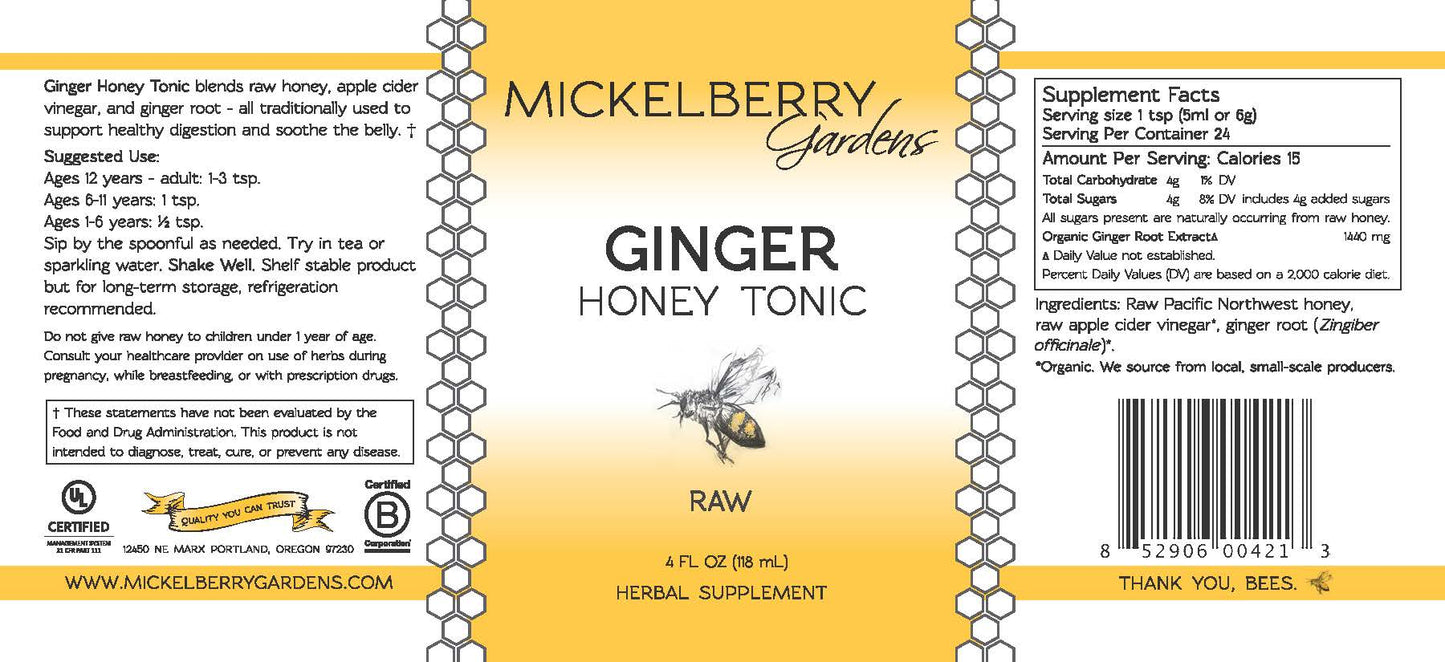 Ginger tonic
Excellent product, nice taste and shipped fast. Love it!
ginger honey tonic
It helps with my acid reflex and it taste good.
Quality products. Using the ginger honey tonic has helped digestion immensely. Looking forward to expanding into other products as well.
Love these products!!
Love these products!! Beautiful packaging, information literature and story. I'll definitely be ordering more and gifting them to all my people. :)
Delicious
I found this in a small shop in Ashland and I'm glad you're on line so I can continue to order. Not only does it taste delicious, all 3 ingredients are good for you. So happy I found it.