Regular price
$13.99 USD
Sale price
$13.99 USD
Unit price
per
Sale
Sold out
FREE SHIPPING ON ORDERS OVER $50.00
Mickelberry Gardens Honey Propolis Throat Spray is designed to soothe and tone throat tissues. People who frequently suffer from sore throats or spend lots of time using vocal cords (such as talking or singing) will enjoy rejuvenating their throat. Smokers can also benefit from a regular spritz. This throat spray contains propolis, which works its antiseptic magic to keep your throat strong and healthy.
Ingredients:
Raw Pacific Northwest honey, raw apple cider vinegar*, rose hips* (Rosa canina), echinacea tops* (Echinacea purpurea). sage leaf* (Salvia officinalis), bee propolis, less than 1% gluten free alcohol distilled from cane sugar*.
*certified organic
Available Sizes:
2 oz. glass bottle with spray top

Suggested Use:
Spray towards the back of the throat as needed.
**Warning: Don't give honey to children under 1 year of age.
Serving Size:
Use as many sprays throughout the day as needed.
Flavor Profile:
Honey Propolis Throat Spray is sweet like honey, and has a delicious sour zing from the apple cider vinegar. It has a rich and complex herbal flavor. The texture is thick and coats the throat, soothing tissues immediately.
Other Info:
Mickelberry Gardens Honey Propolis Soothing Throat Spray is a RAW oxymel – made with local raw honey and raw apple cider vinegar. Hippocrates promoted using vinegar mixed with honey as both an energizing tonic and a healing elixir. When honey is kept raw, it retains all of its healing virtues and preserves the delicate flavors from millions of wildflowers. Raw apple cider vinegar is rich with vitamins, antioxidants, enzymes, and probiotics.
Our Honey Propolis Soothing Throat Spray is made using the highest quality ingredients available. All our honey and certified organic apple cider vinegar is sourced from regional producers. We only purchase the freshest, whole organic herbs - often direct from local farmers. Our honey is tested for purity, and all of our herbs are screened carefully for quality and strength.
We make all of our products with strict attention to quality. Our facility is certified GMP-compliant, and is free of all major allergens, including gluten.
These statements have not been evaluated by the Food and Drug Administration. This product is not intended to diagnose, treat, cure, or prevent any disease.
honey propolis for kids
bee propolis throat spray
propolis spray
Share
View full details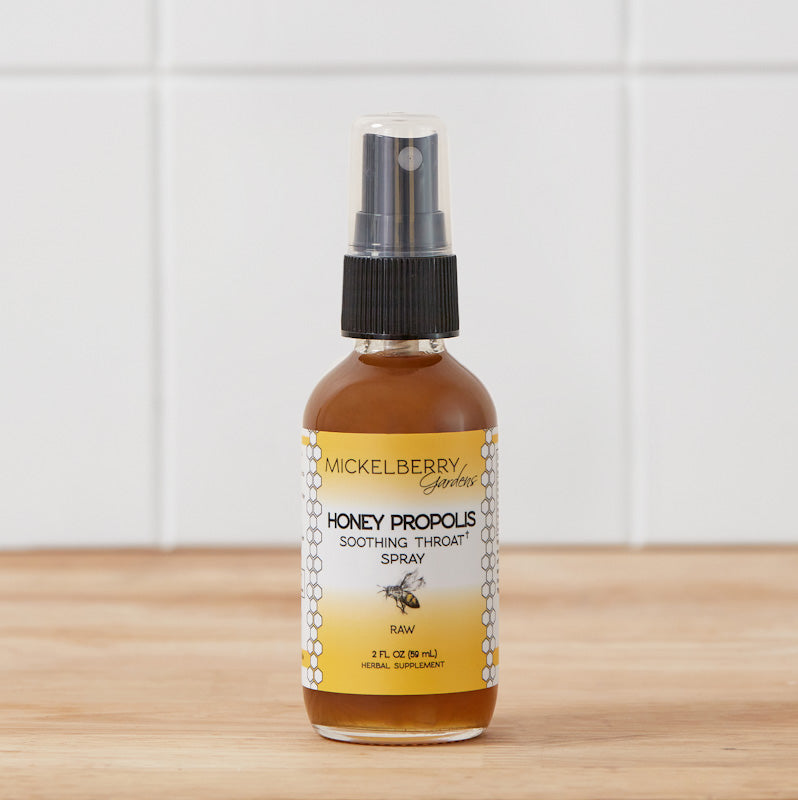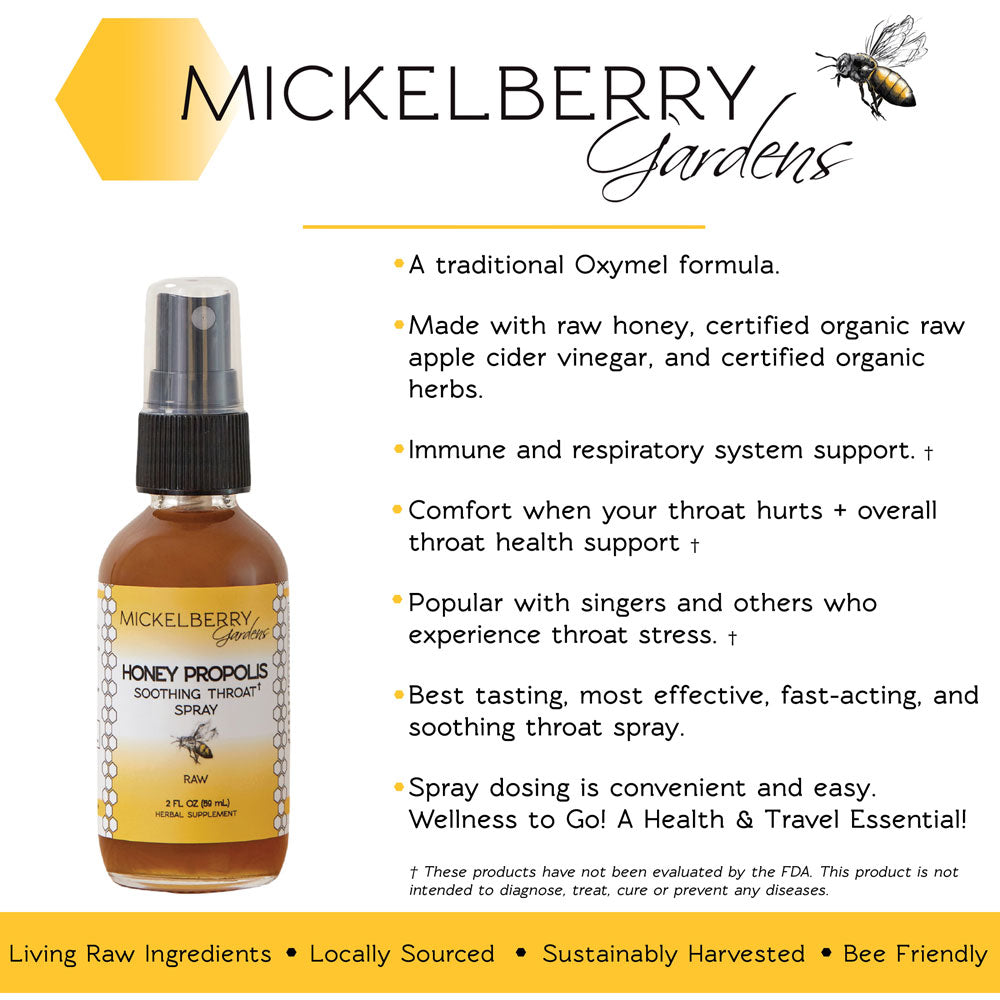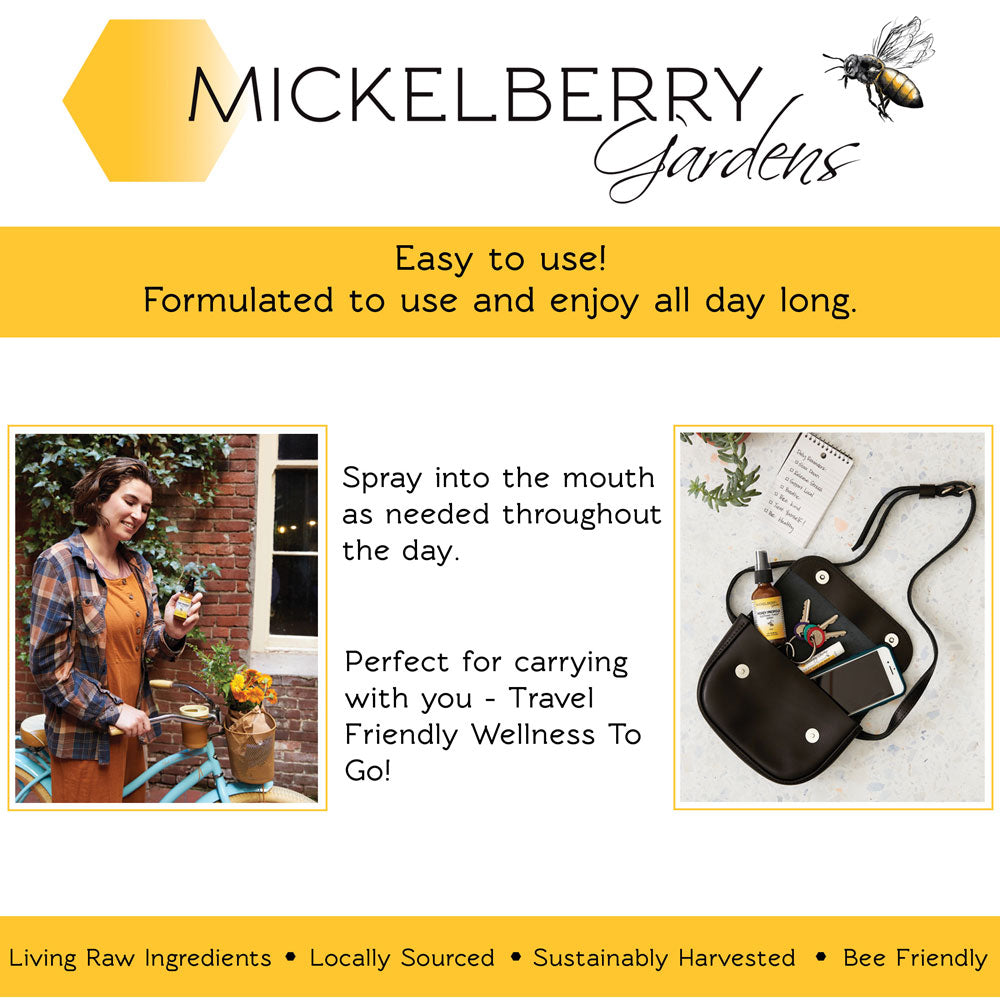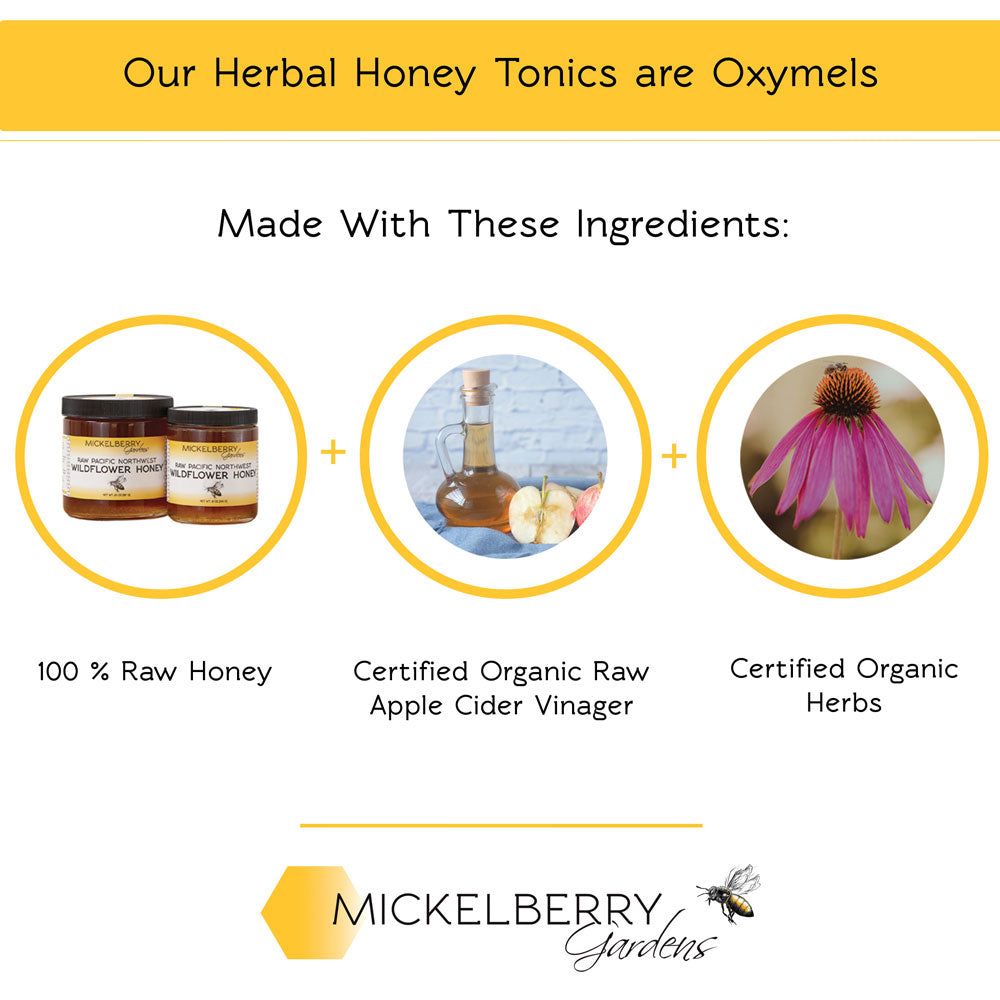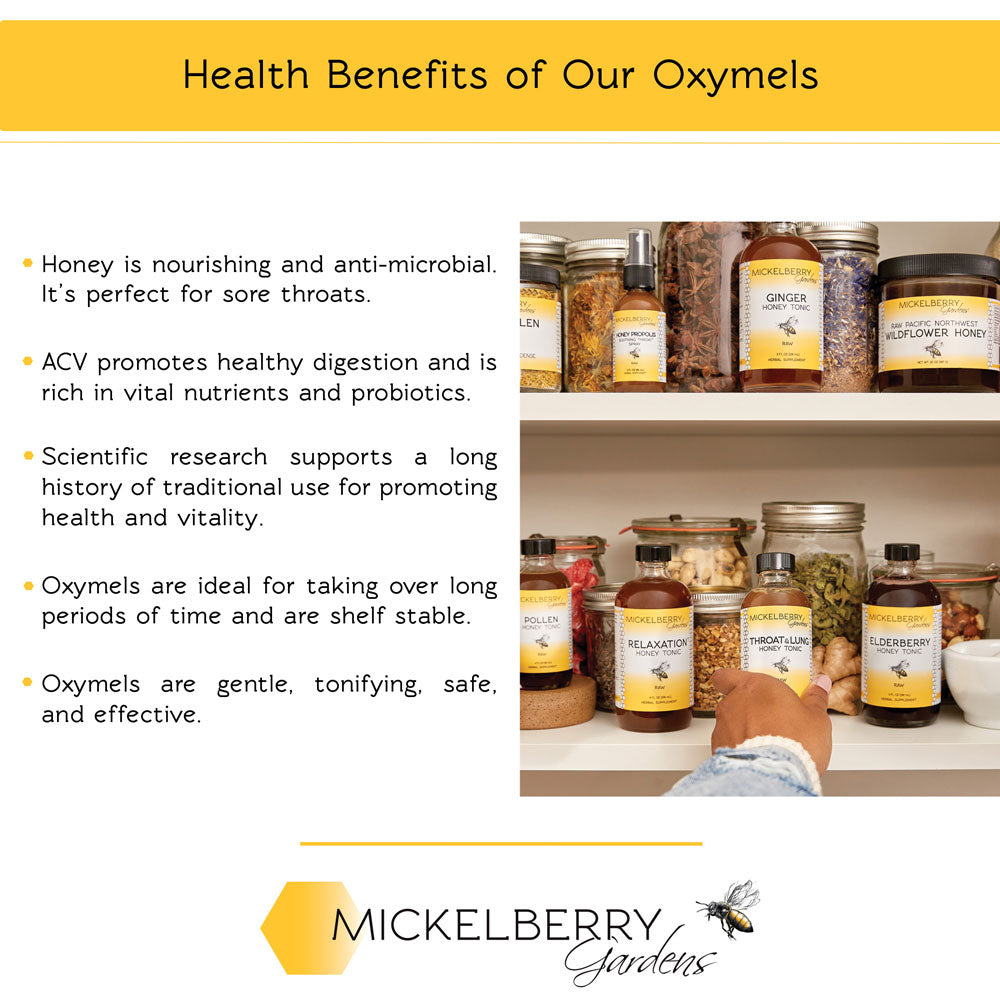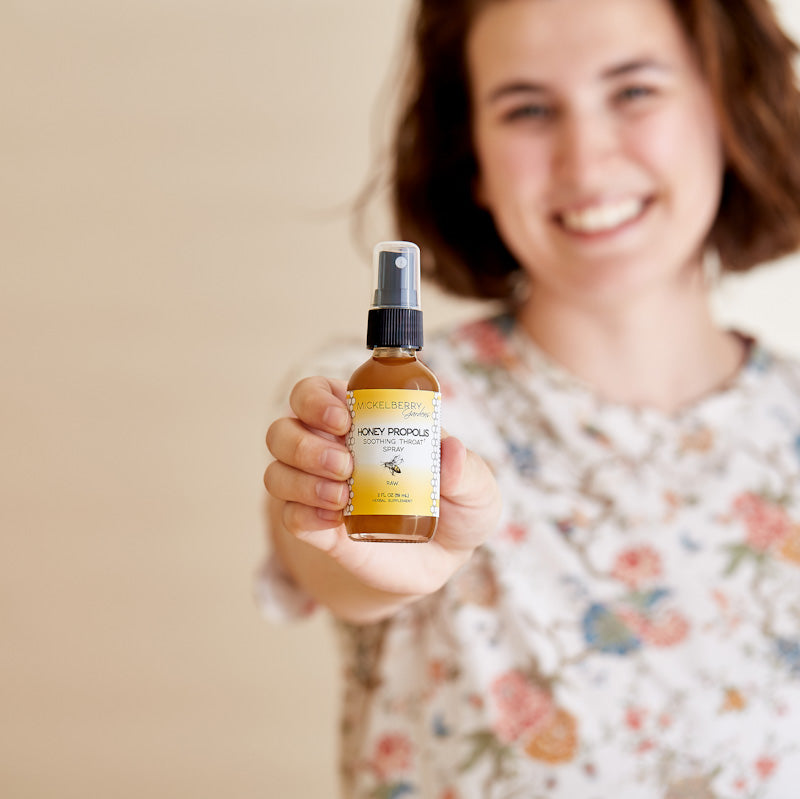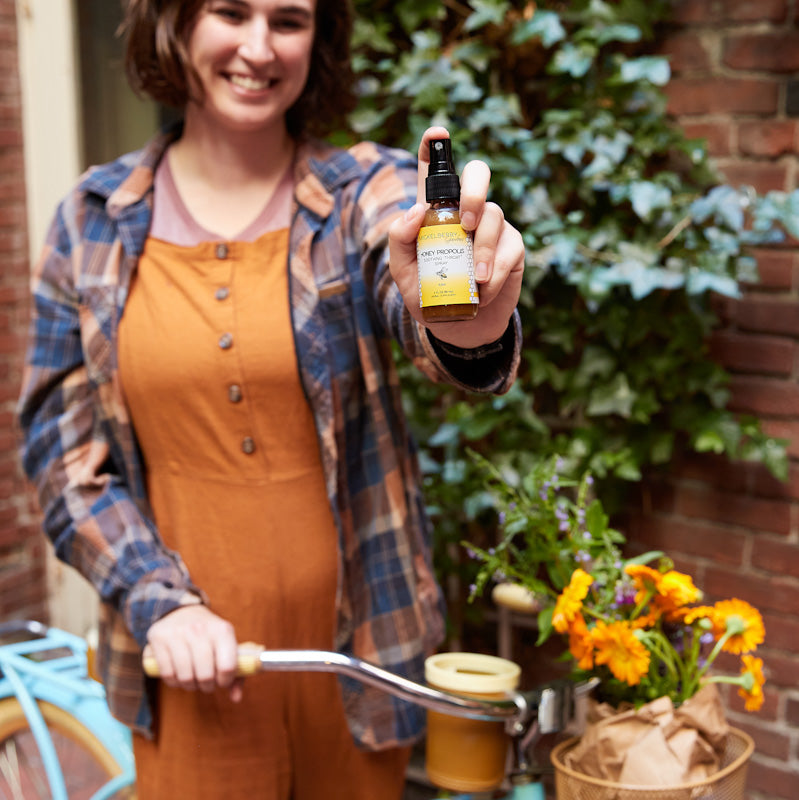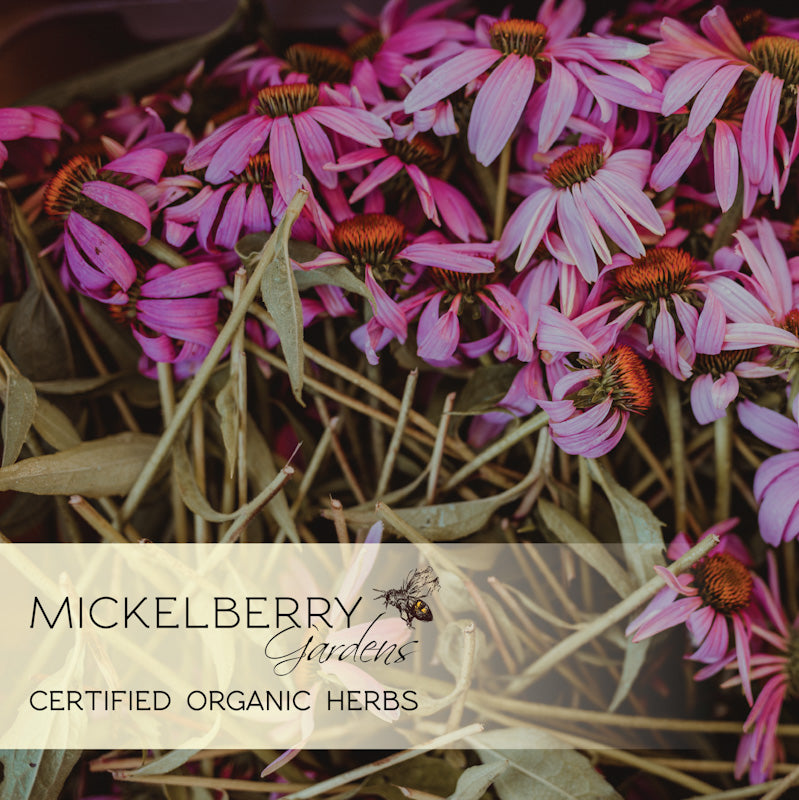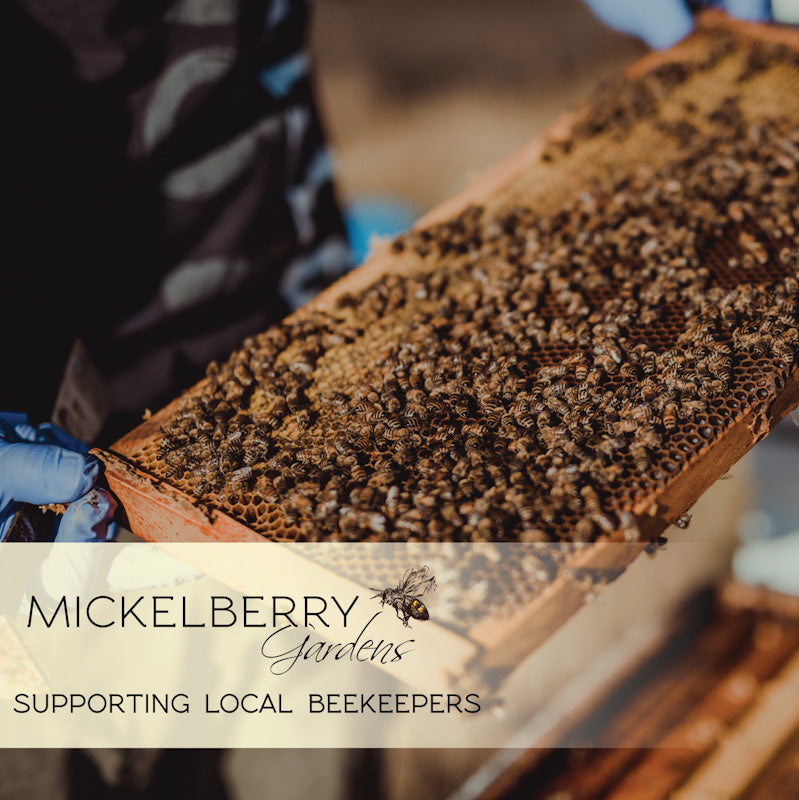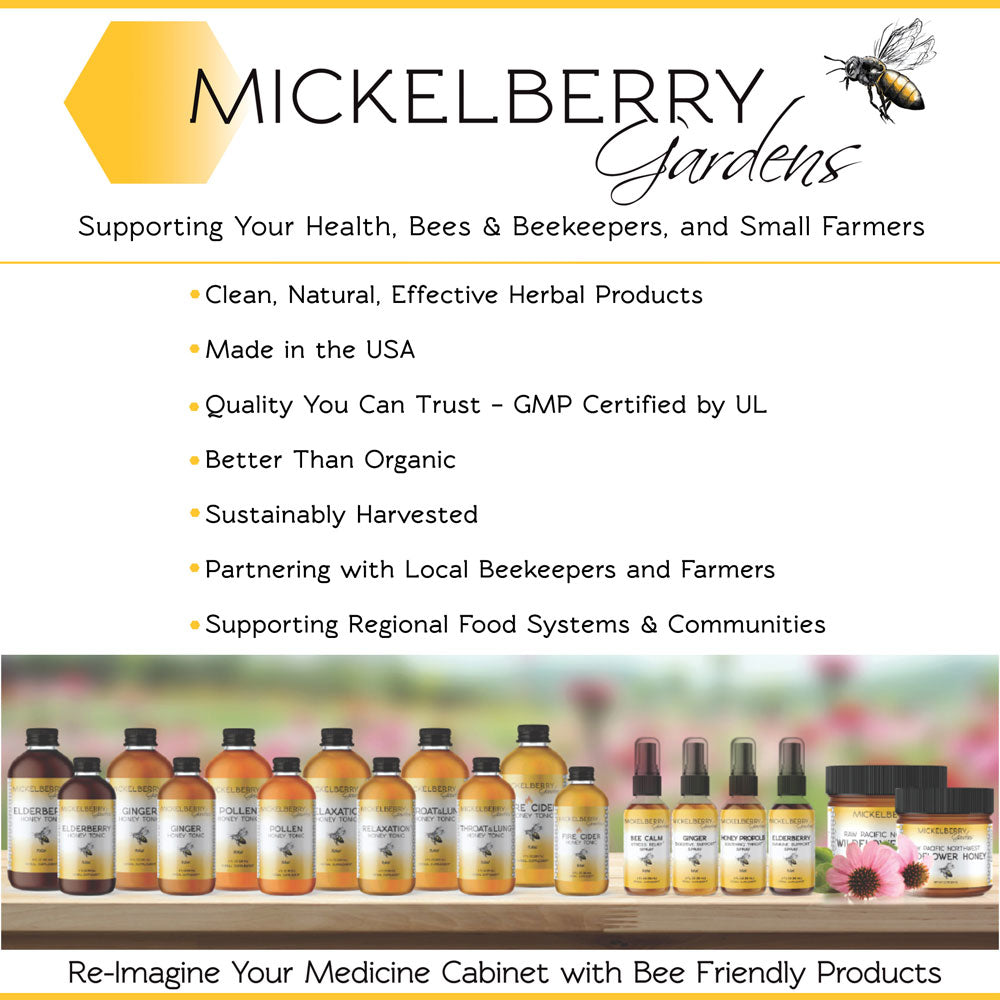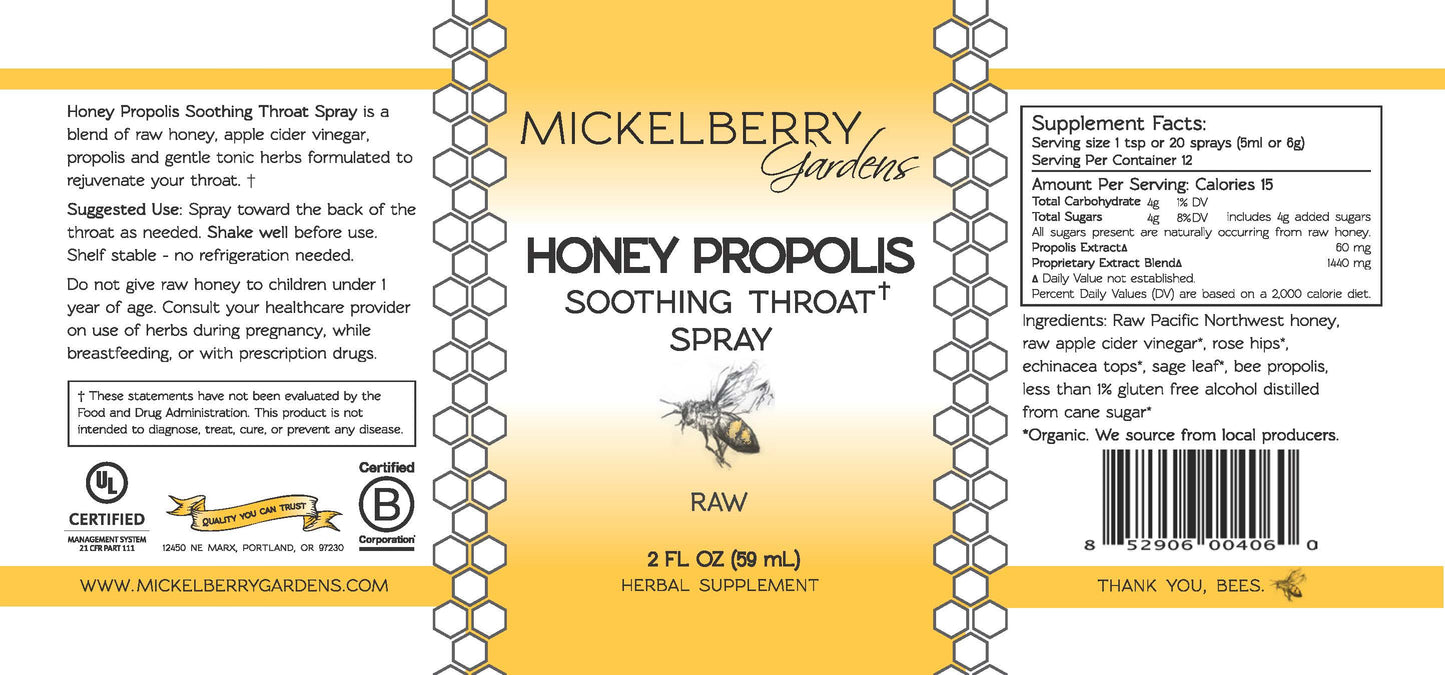 Great for sore throat
I recently had a cold with mild to moderate sore throat. This helped with the pain so I could sleep.
Honey throat spray and elderberry spray
Both the honey soothing throat spray and elderberry immune support spray are fantastic! I love that the ingredients are all natural, and that they work! The honey soothing throat spray is great at soothing a sore throat and they both taste delicious! The seller is fantastic to work with, and I will definitely be purchasing more products!
Wowza - Game Changer
This is a game changer in the age of COVID - I find that when I have a tickle in my throat and concerns it may be the beginning of COVID symptoms or other flu/cold, I can treat my throat with a few pumps of this magic and every single time the itch and ache abate. Silver bullet.
The BEST!
The Honey Tonic is the BEST product I have ever tried. I think it started to work right away and my allergies are now no longer a problem. I started out with a teaspoon twice a day and now take one half teaspoon once a day.
Beneficial for Health
My family members using this spray to relieve throat pain. It helps!
Spray have natural and organic ingredients: much better to use it than any medicine. Thank you Mickelberry Gardens for this wonderful product.