Regular price
$17.99 USD
Sale price
$17.99 USD
Unit price
per
Sale
Sold out
FREE SHIPPING ON ORDERS OVER $50.00
Our Pacific Northwest Bee Pollen comes from a diverse mix of wildflowers, harvested throughout multiple seasons. Our pollen is always sustainably harvested, with the needs of the bees kept in mind. The honeybees gather pollen from flowers to feed to their developing brood, who need large amounts of protein for their development. This means that Bee Pollen is very nutrient-dense: packed with protein, amino acids, minerals, and vitamins. It is an excellent energy source, full of antioxidants, and may assist with seasonal respiratory discomfort. 
Ingredients:
Pacific Northwest Bee Pollen.
Suggested Use:
Try bee pollen on its own, in your smoothie, or sprinkled on your favorite food. We love bee pollen served as a sprinkle on salads or with yogurt and granola.
We recommend storing bee pollen in the refrigerator to keep it freshest.
Available Sizes:
3 oz. glass jar
6 oz. glass jar
11 oz. glass jar
By the pound - shipped in a plastic bag

Servings per Jar:
3 oz. - 17 teaspoon-sized servings
6 oz. - 34 teaspoon-sized servings
11 oz. - 82 teaspoon-sized servings
Flavor Profile:
Bee Pollen has a sweet and floral taste. It comes in many shades of color, due to the many colors of pollen in the flowers it is gathered from.

Other Info:
Plants have developed an amazing mutually beneficial relationship with bees. Flowers attract bees using their colors, aromas, and even sounds. The bees and other pollinators receive the reward of nectar and pollen, and the plants benefit with more seed development as the pollinators travel from flower to flower. It's a miracle of nature, and bee pollen is part of that magic!
We source ingredients fresh, directly from Pacific Northwest growers and producers. We make all our products with strict attention to quality. Our facility is certified GMP-compliant, and is free of all major allergens, including gluten.

These statements have not been evaluated by the Food and Drug Administration. This product is not intended to diagnose, treat, cure, or prevent any disease.
Share
View full details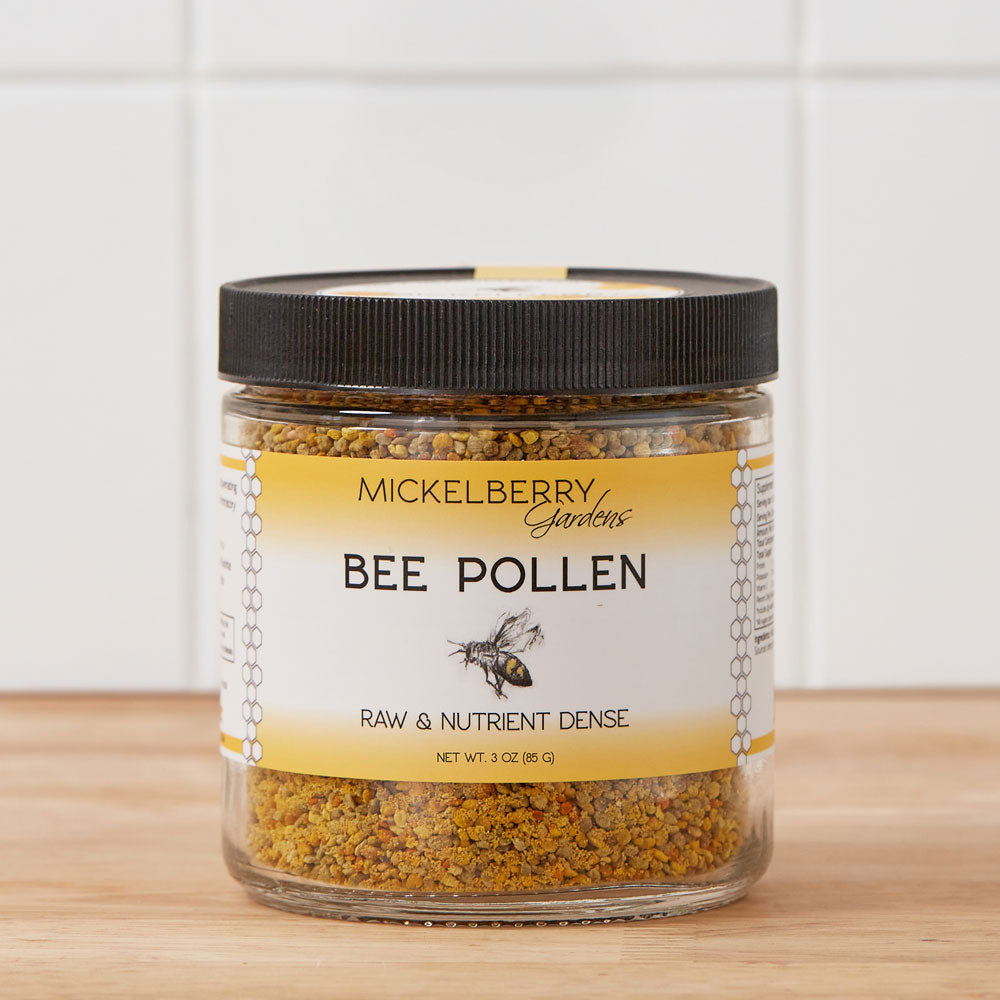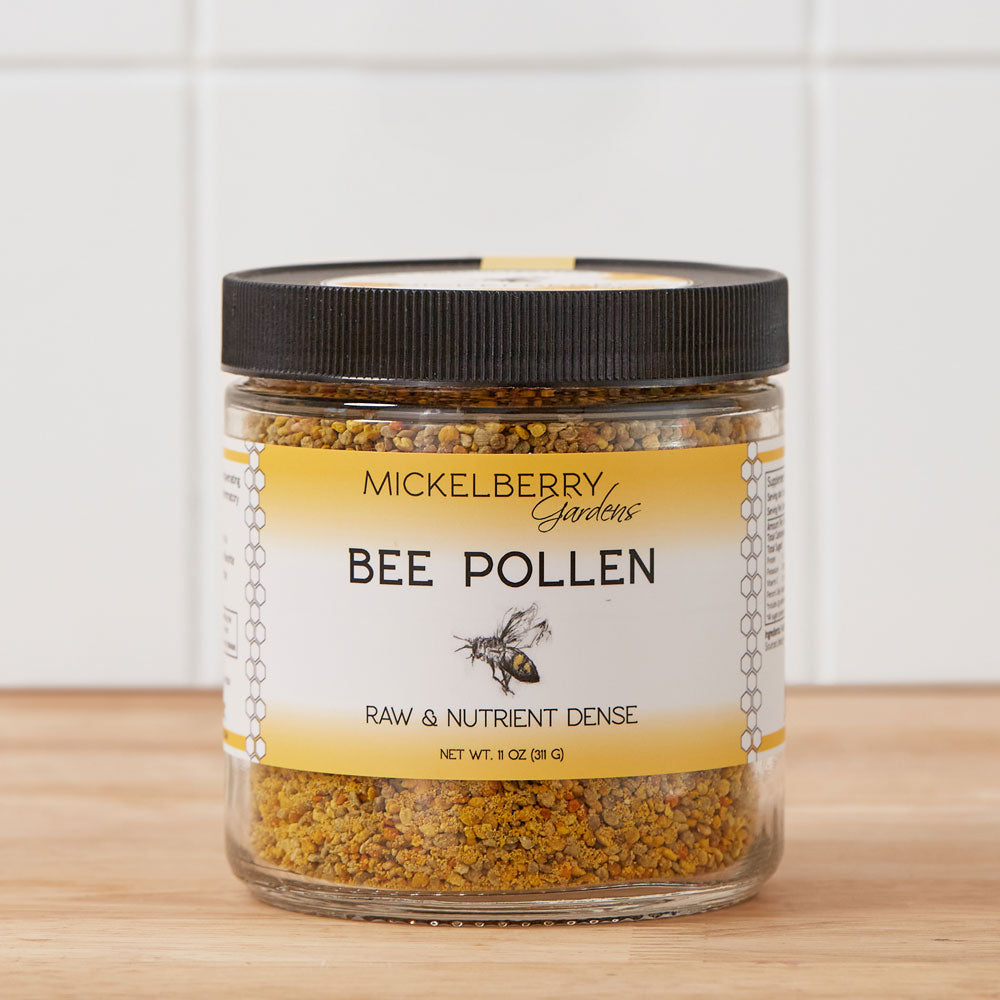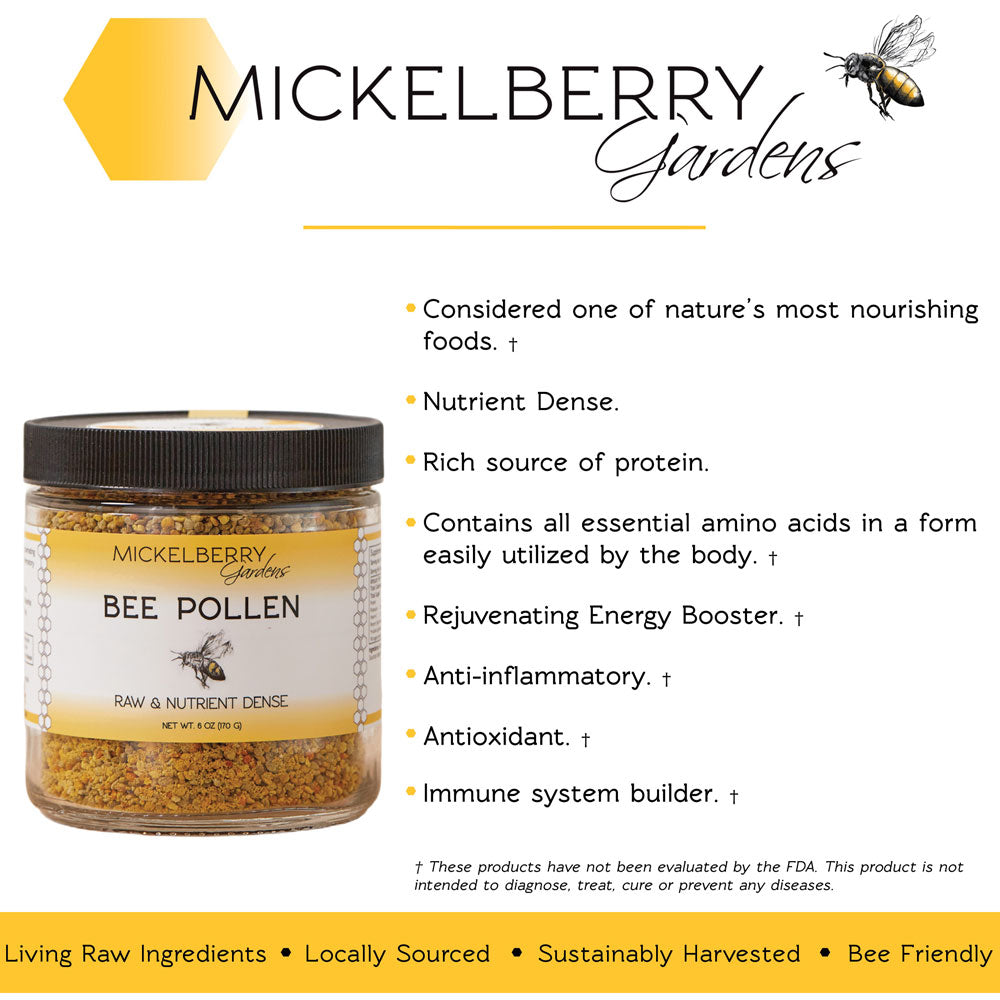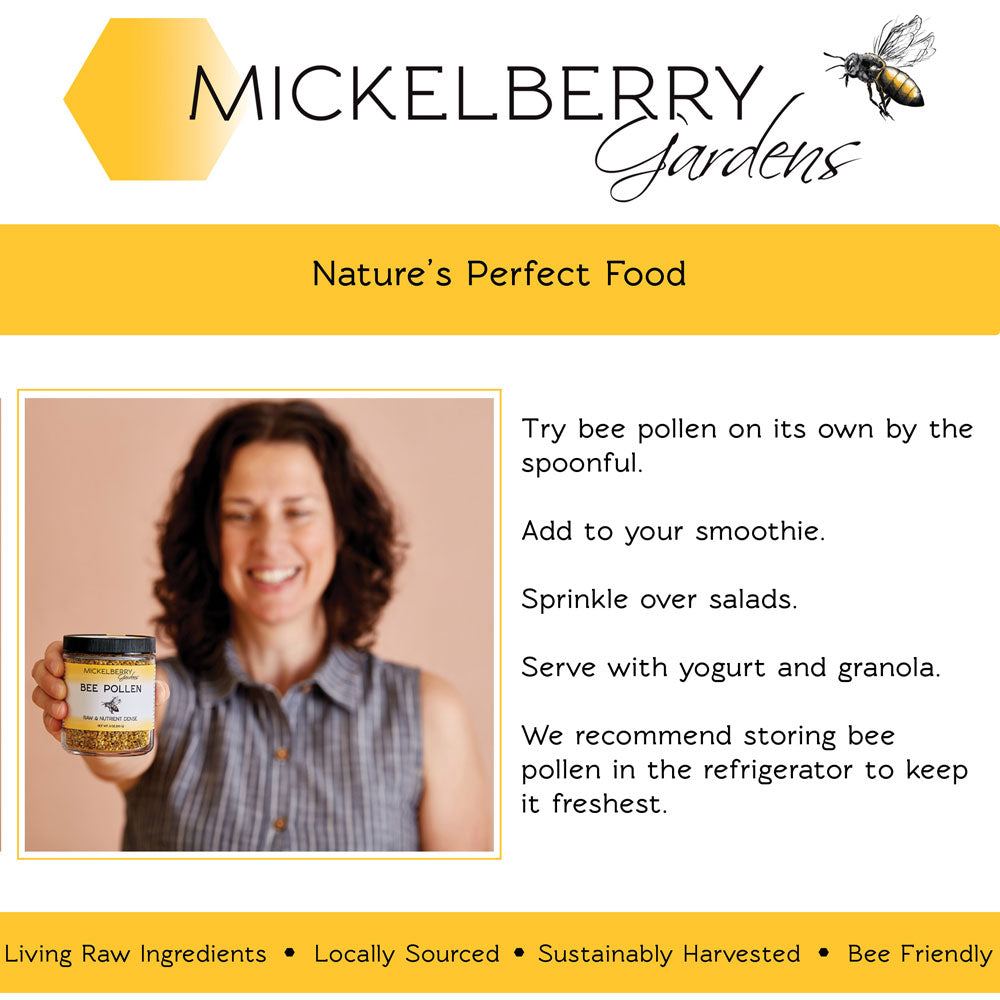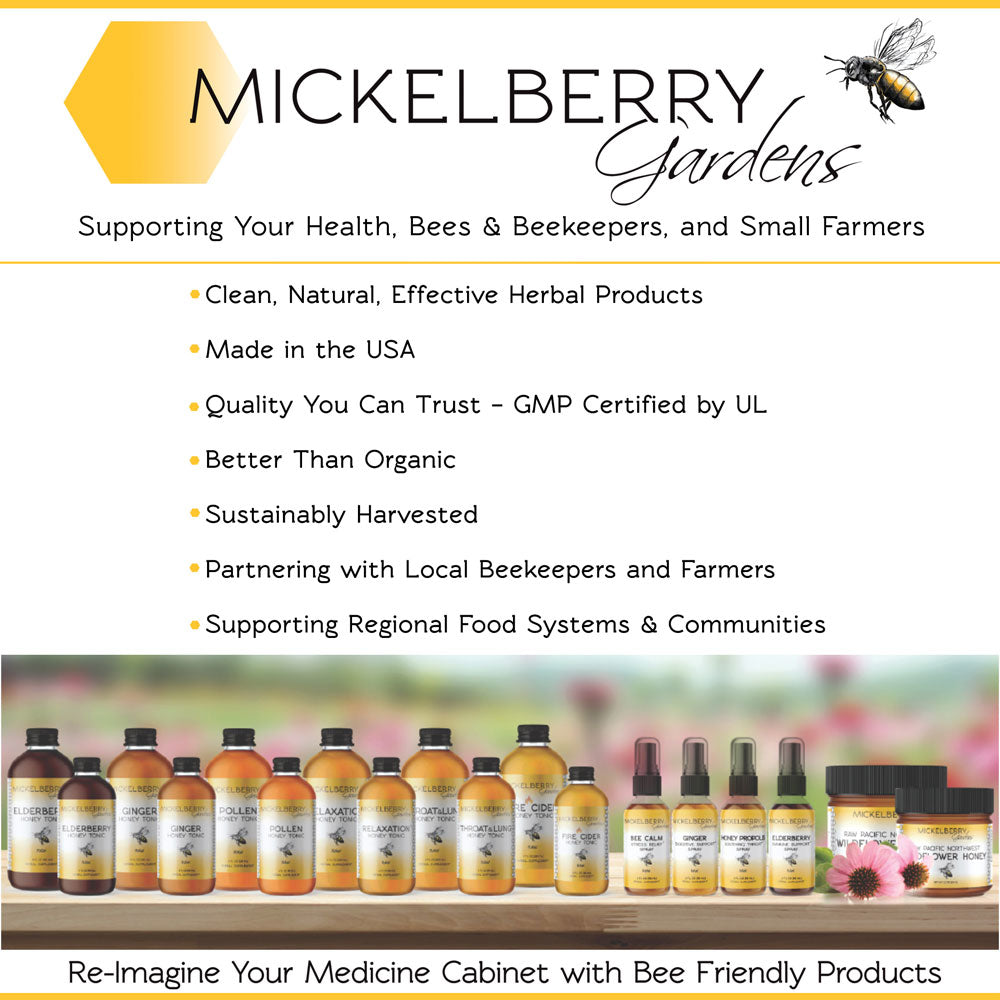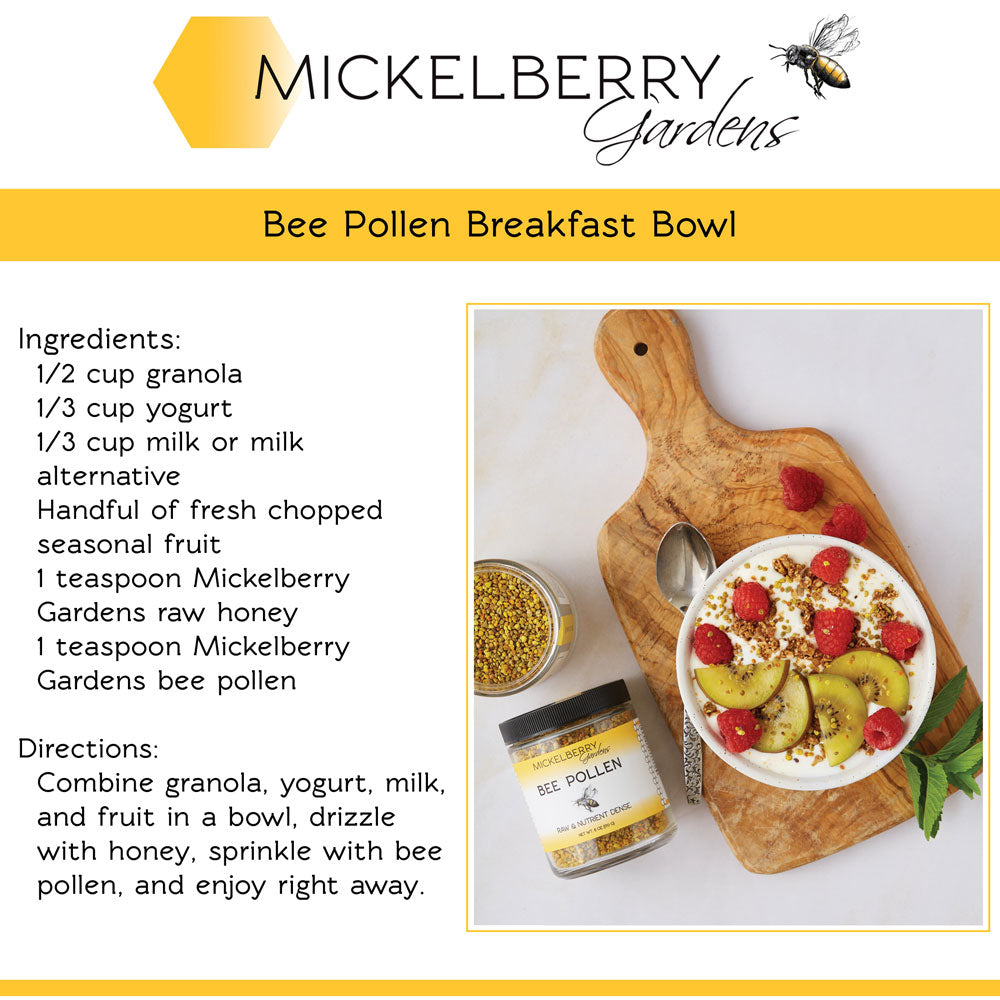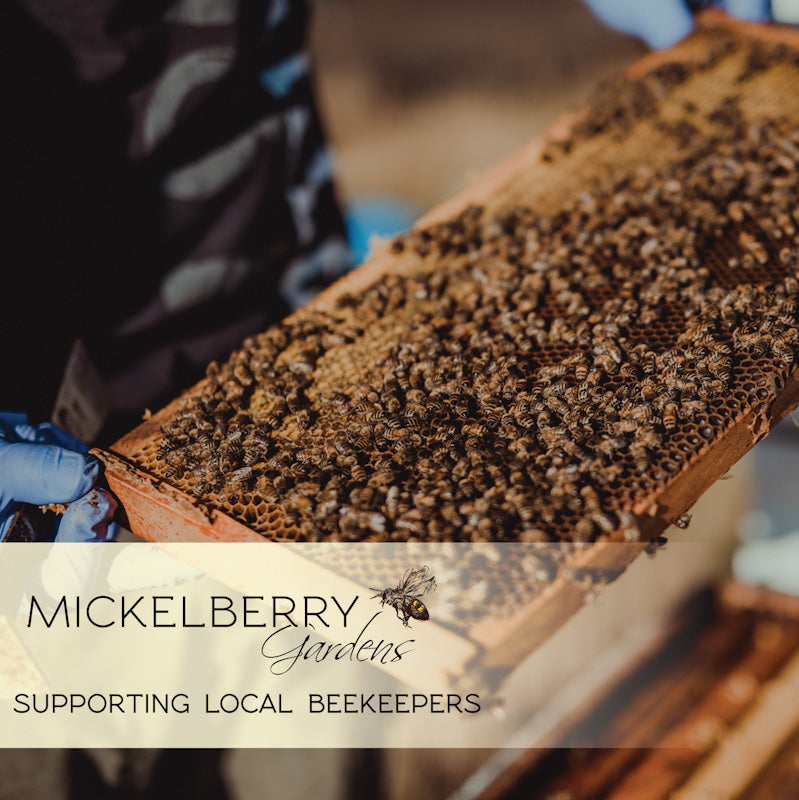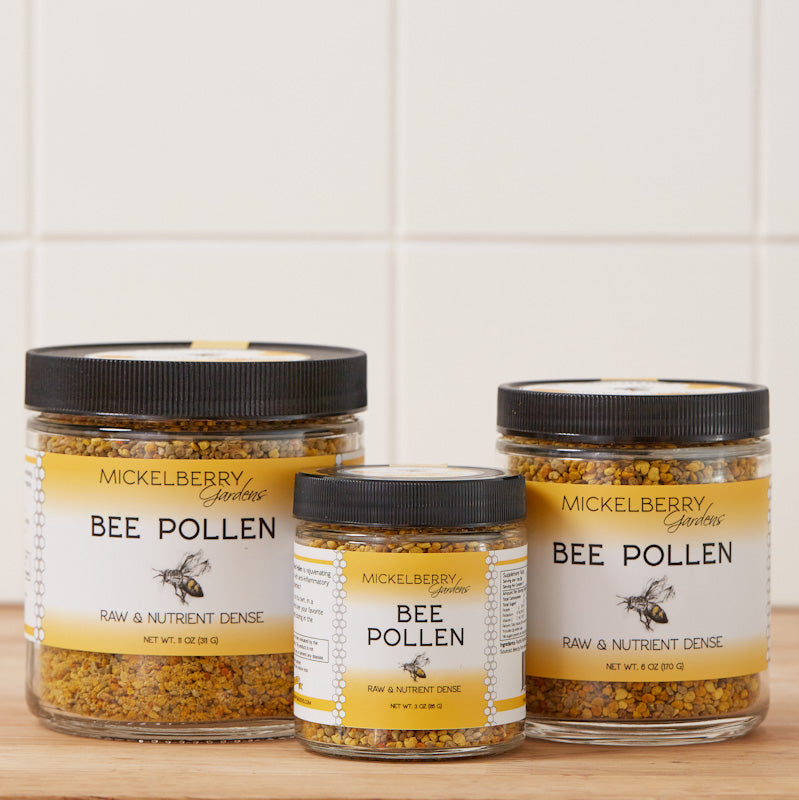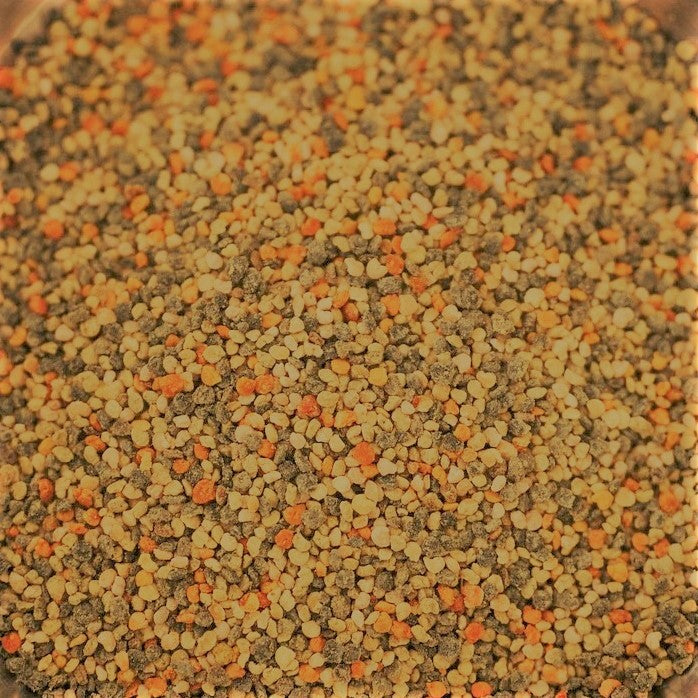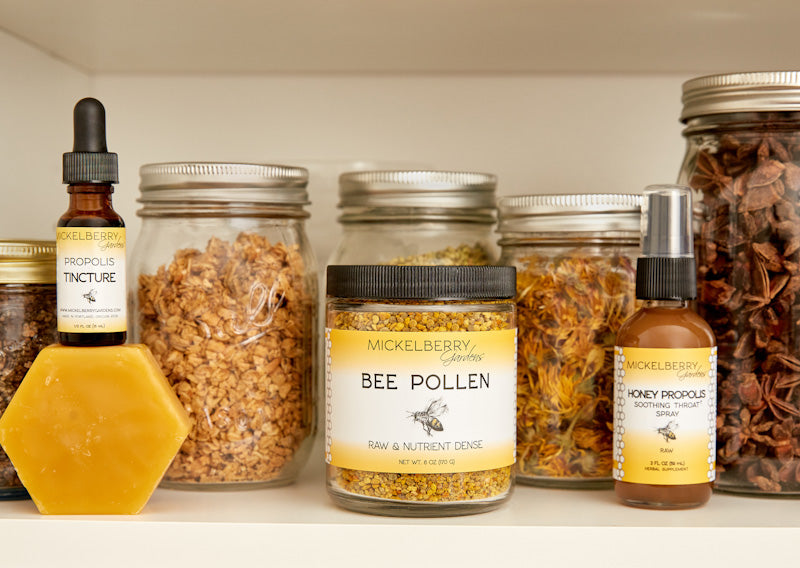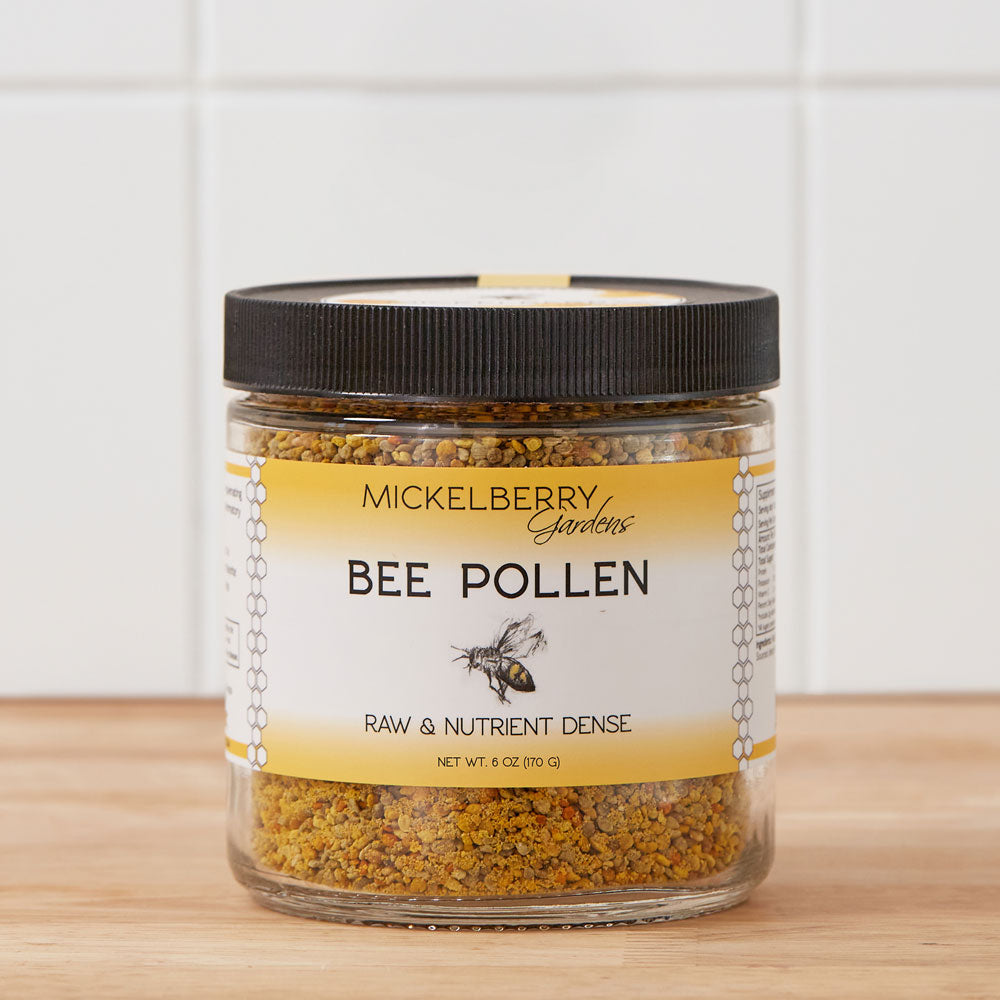 Positive Nod
Tastes earthy, and is crunchy. I eat a 1/4 tsp. dropped on my tongue. Just began eating this August, 2023.
Best Bee Pollen Ever
I am so happy to have found this pollen. The small multi-colored granules let me know that it would be crunchy, healthy and delicious. Unlike some pollen granules that are almost uniform colors, which means they are soft and probably old, Mickelberry's pollen will surely keep me healthy this allergy season and beyond. So glad I found you!
Pure Goodness
I am so excited to implement this incredibly beautiful and fresh bee pollen into my daily regime. I am looking to get more bioavailable copper and other essential trace minerals into my body. Thank you for making such a clean pure product!
Yum
I could eat the entire jar at one sitting