Regular price
$16.99 USD
Sale price
$16.99 USD
Unit price
per
Sale
Sold out
FREE SHIPPING ON ORDERS OVER $50.00
Mickelberry Gardens Soothing Salve utilizes seven herbs infused into olive oil to deliver their healing powers to your skin. It is made with Pacific Northwest beeswax, skin-nourishing domestic olive oil, and fair-trade Shea butter. It contains no added fragrance and is very gentle.
Ingredients:
Pure Oregon beeswax, fair trade shea butter*, olive oil* (Olea europaea), calendula* (Calendula officinalis), plantain* (Plantago major), lavender* (Lavendula officinalis), Western red cedar* (Thuja plicata), St. John's wort* (Hypericum perforatum), rosemary* (Rosemarinus officinalis), comfrey leaf* (Symphytum officinalis), vitamin E**, and rosemary extract* (Rosemarinus officinalis).
*organically cultivated
**From non-GMO sources
Available size:
2 oz. glass jar
Suggested Use:
Apply to dry skin, cracked skin, cuts and scrapes, blisters, rashes, burns, bruises, and itchy bug bites.

It works well as an all-natural hair and nail treatment and is safe for all ages.
This salve is also safe and an all-natural remedy for your pet's skin, fur, or feathers. The founders have used it on dogs, cats, and chickens suffering from raw skin, with great results!
Other Info:
All of the items in our skincare line are made with locally-sourced beeswax from honey cappings. We render our beeswax in-house. It smells amazing, and is an emollient that helps to soothe and protect the skin.

We source ingredients fresh, directly from Pacific Northwest growers and producers. We make all our products with strict attention to quality. Our facility is certified GMP-compliant, and is free of all major allergens, including gluten.
These statements have not been evaluated by the Food and Drug Administration. This product is not intended to diagnose, treat, cure, or prevent any disease.
Share
View full details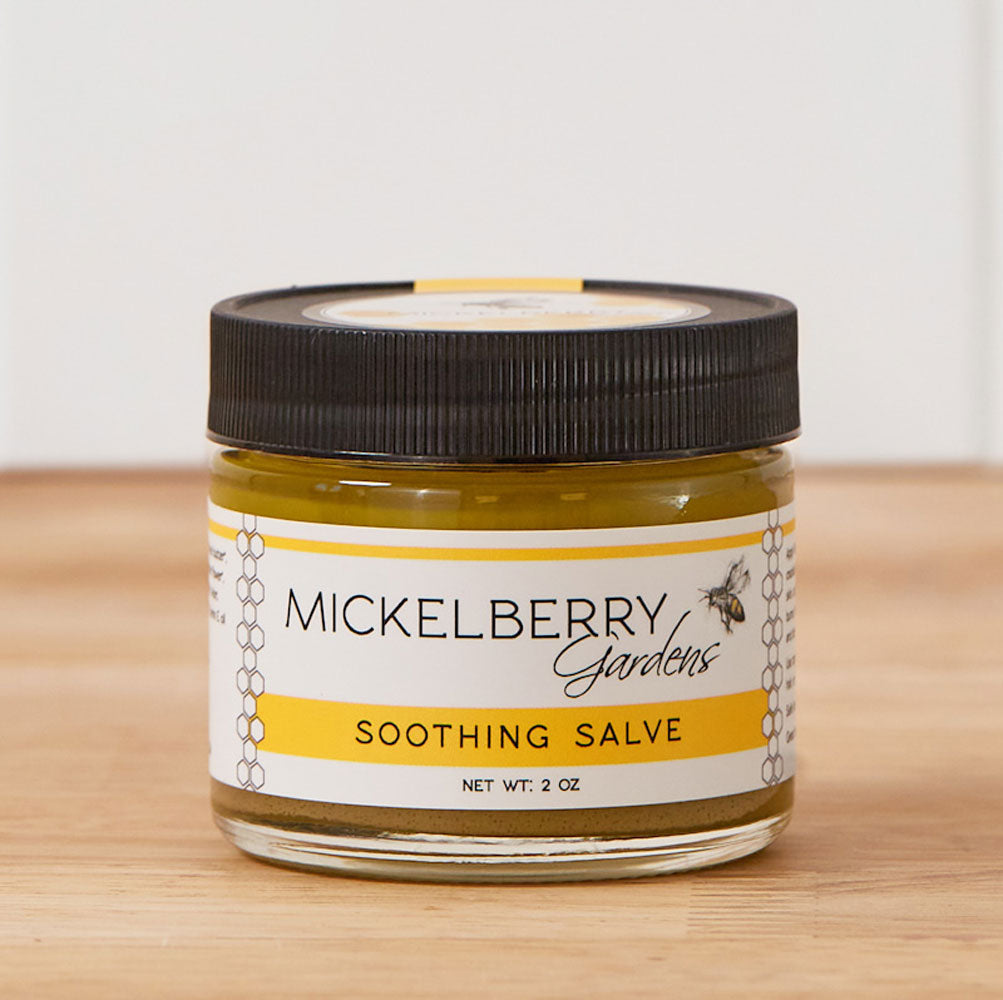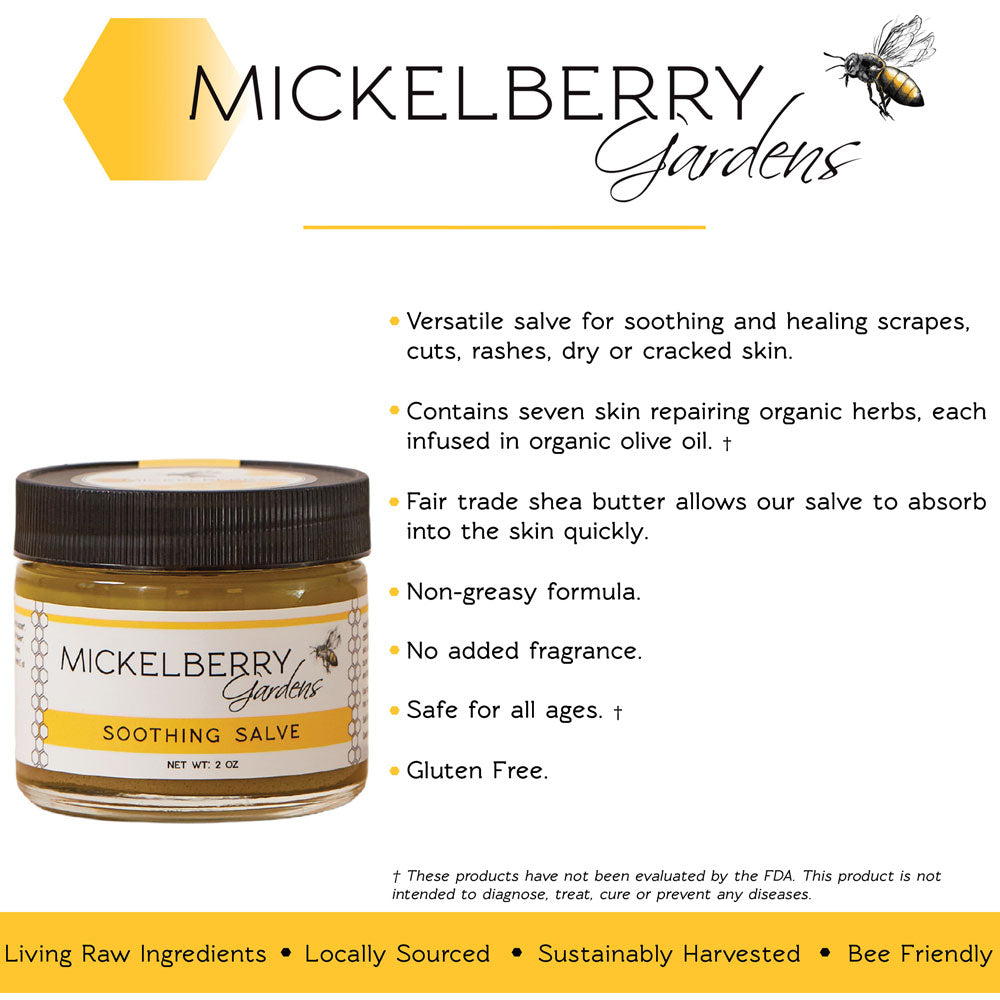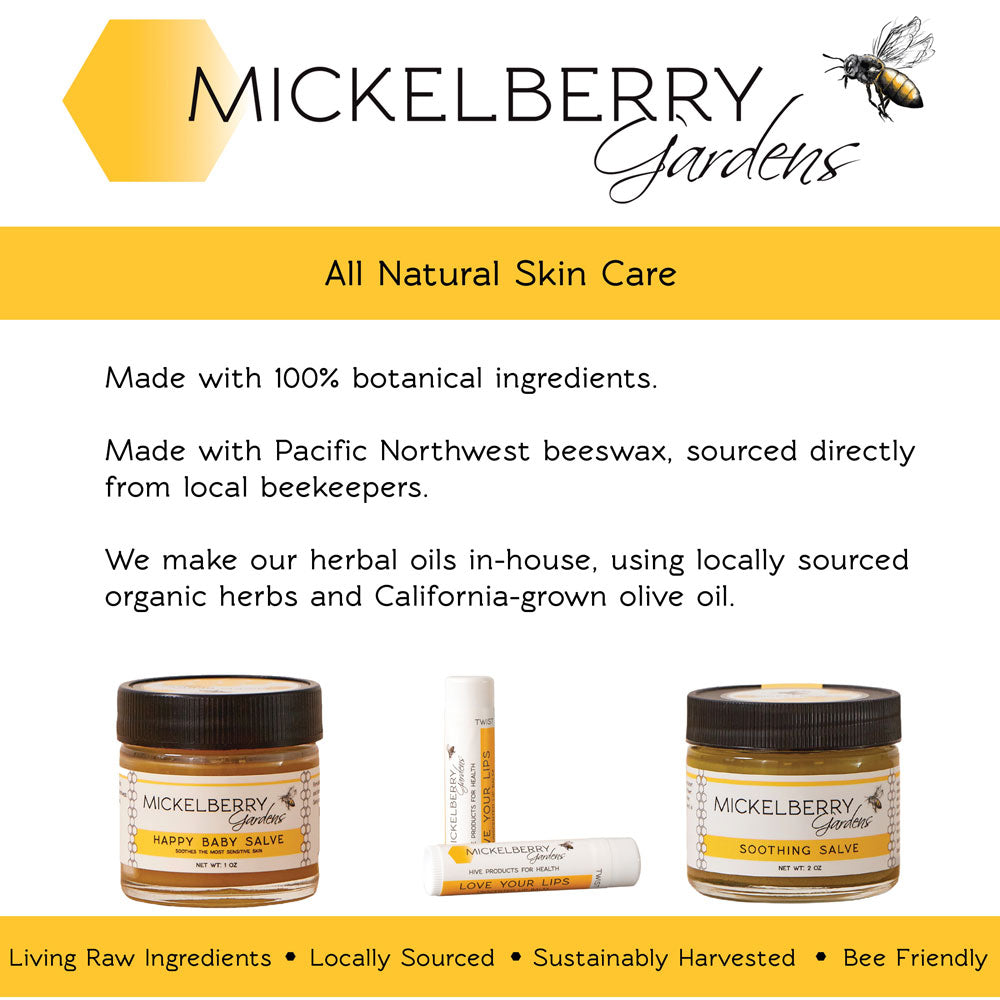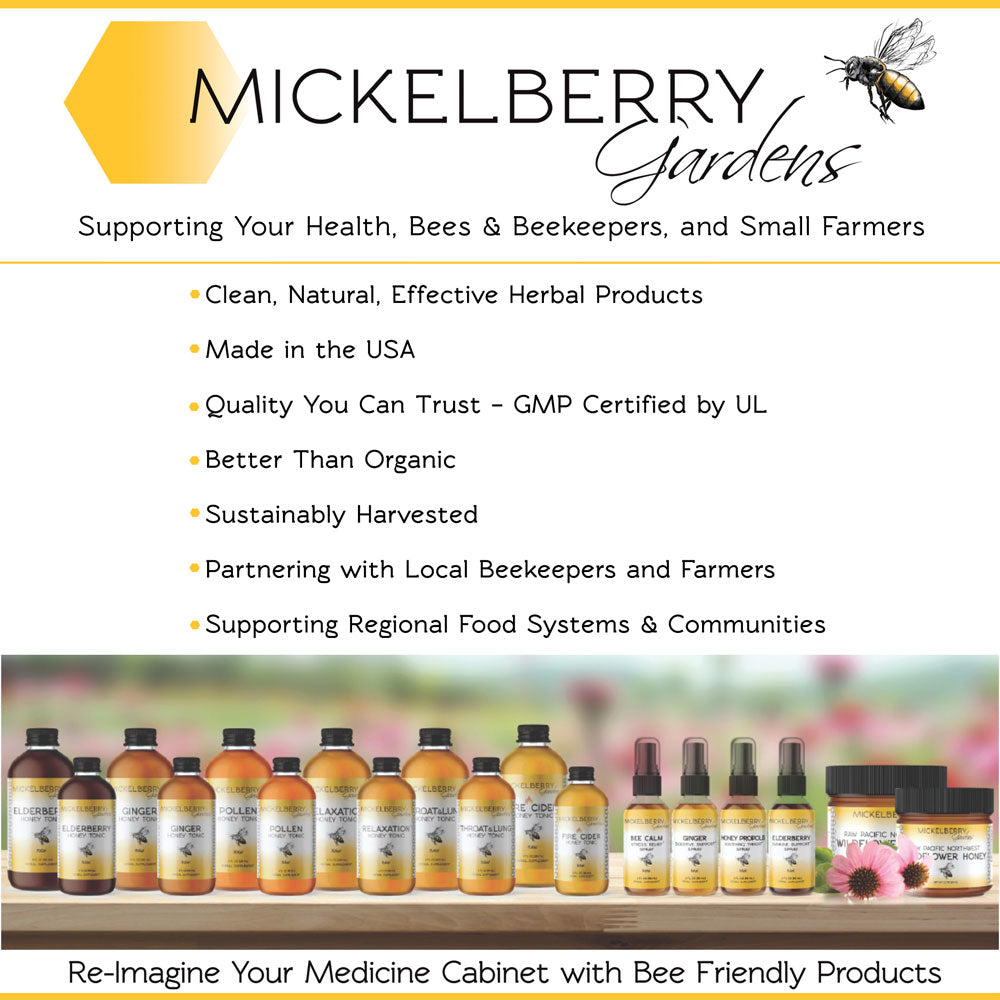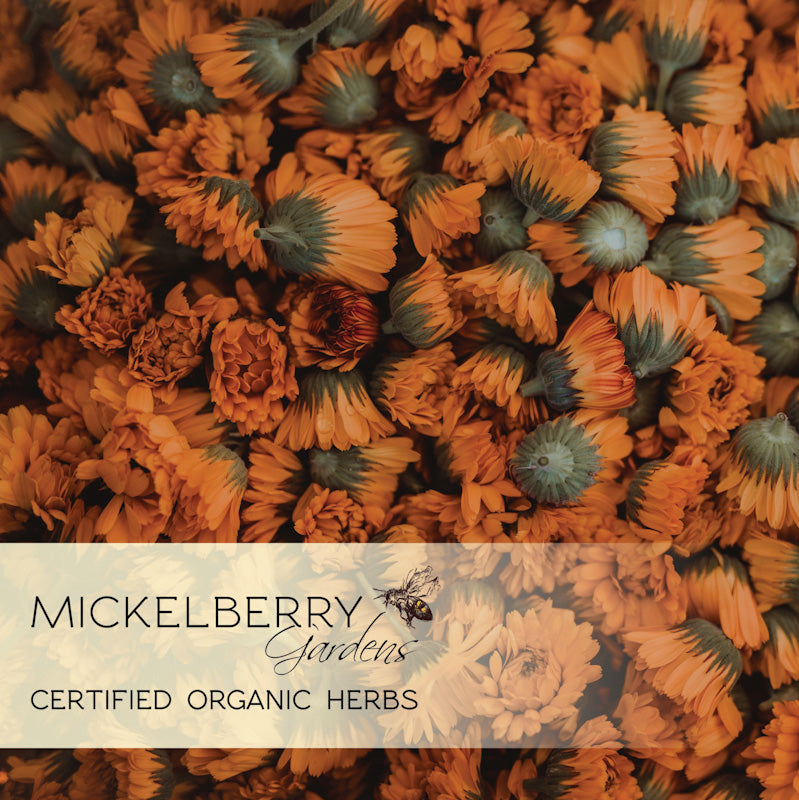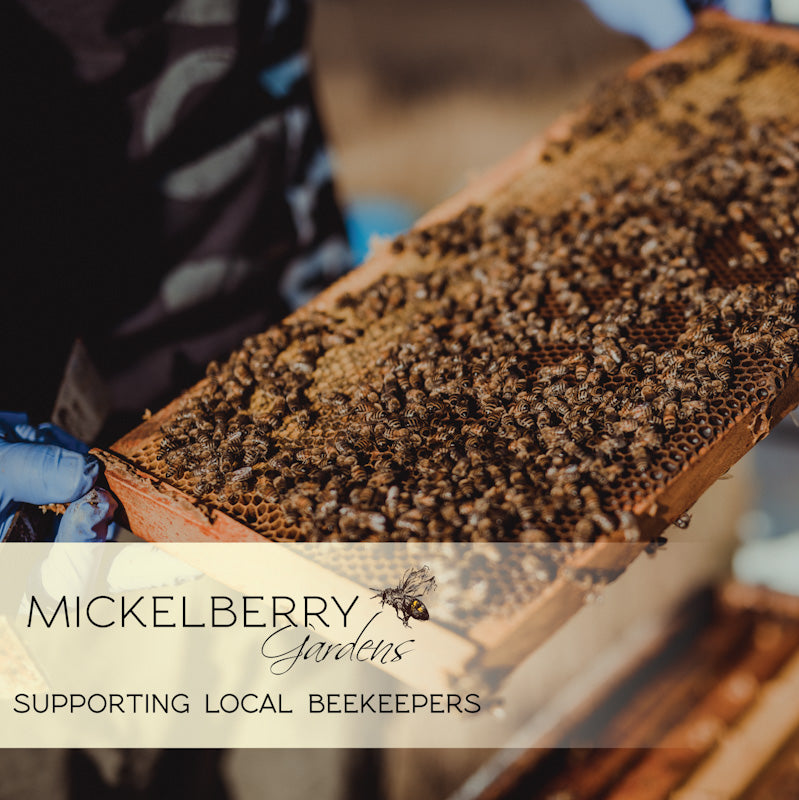 Healed the Dermatitis on my leg fast! Very happy no more steroid cream for me! Thank you! ❤️
Love it
Helps with my baby's eczema
Great salve
I've used this on my dry cracked hands. I also used it on my dogs paw when it cracked and was bleeding. Her paw is looking better after just 3 days of use.
Title Says it All
Soothing salve is my go to for all the vagaries my elder skin encounters. Whether it's skin rubbed raw from too many sweaty hours in the garden or catching the start of a foot blister. This salve has never failed me. It's one ☝️ of my cherished favorites
Love this salve
I use this salve regularly on some difficult spots on my feet that rarely get a chance to completely heal. It is terrific and allows me to keep walking. I have given it to my kids and they use it on their kids. Please do not stop making this.