Regular price
$14.99 USD
Sale price
$11.99 USD
Unit price
per
Sale
Sold out
FREE SHIPPING ON ORDERS OVER $50.00
Our Throat and Lung formula utilizes raw honey, raw apple cider vinegar, and a combination of organic herbs traditionally used to support the throat and lungs. We have included herbs that are rich in vitamins and minerals, nourish and tone the lungs, soothe spasms from coughing, expectorate mucus, and contain antiseptic and antimicrobial qualities.
Ingredients:
Raw Pacific Northwest honey, raw apple cider vinegar*, mullein leaf* (Verbascum thapsus), wild cherry bark* (Prunus serotina), stinging nettle leaf* (Urtica dioica), rose hips* (Rosa canina), Echinacea tops (Echinacea purpurea), sage leaf* (Salvia officinalis), bee propolis, less than 1% gluten free alcohol distilled from cane sugar*, and essential oil of lemon*.
*certified organic
Available sizes:
4 oz. glass bottle
8 oz. glass bottle
Suggested Use:
Take Mickelberry Gardens Throat&Lung Honey Tonic daily by the spoonful, and take a spoonful as often as every hour when more intensive use is needed.
You can also add our tonic to warm water, tea, or sparkling water.
Serving Size:
Ages 12-adult: 1 teaspoon – 1 Tablespoon
Ages 6-11: 1 teaspoon
Ages 1-5: 1/2 teaspoon
**Warning: Don't give honey to children under 1 year of age.
Servings per bottle:
4 oz. - 24 teaspoon (8 Tablespoon) size servings
8 oz. - 48 teaspoon (16 Tablespoon) size servings
Flavor Profile:
Throat and Lung Honey Tonic is sweet like honey, and has a delicious sour zing from the apple cider vinegar. It has a rich and complex herbal flavor, and a hint of lemon. The texture is thick and coats the throat, soothing inflamed tissues immediately.
Other Info:
Mickelberry Gardens Throat and Lung Honey Tonic is a RAW oxymel – made with local raw honey and raw apple cider vinegar. Hippocrates promoted using vinegar mixed with honey as both an energizing tonic and a healing elixir. When honey is kept raw, it retains all of its healing virtues and preserves the delicate flavors from millions of wildflowers. Raw apple cider vinegar is rich with vitamins, antioxidants, enzymes, and probiotics, and helps to jump-start digestion.
Our Throat and Lung Honey Tonic is made using the highest quality ingredients available. All our honey and certified organic apple cider vinegar is sourced from regional producers. We only purchase the freshest, whole organic herbs - often direct from local farmers. Our honey is tested for purity, and all our herbs are screened carefully for quality and strength.
We source ingredients fresh, directly from Pacific Northwest growers and producers. We make all our products with strict attention to quality. Our facility is certified GMP-compliant, and is free of all major allergens, including gluten.
These statements have not been evaluated by the Food and Drug Administration. This product is not intended to diagnose, treat, cure, or prevent any disease.
Share
View full details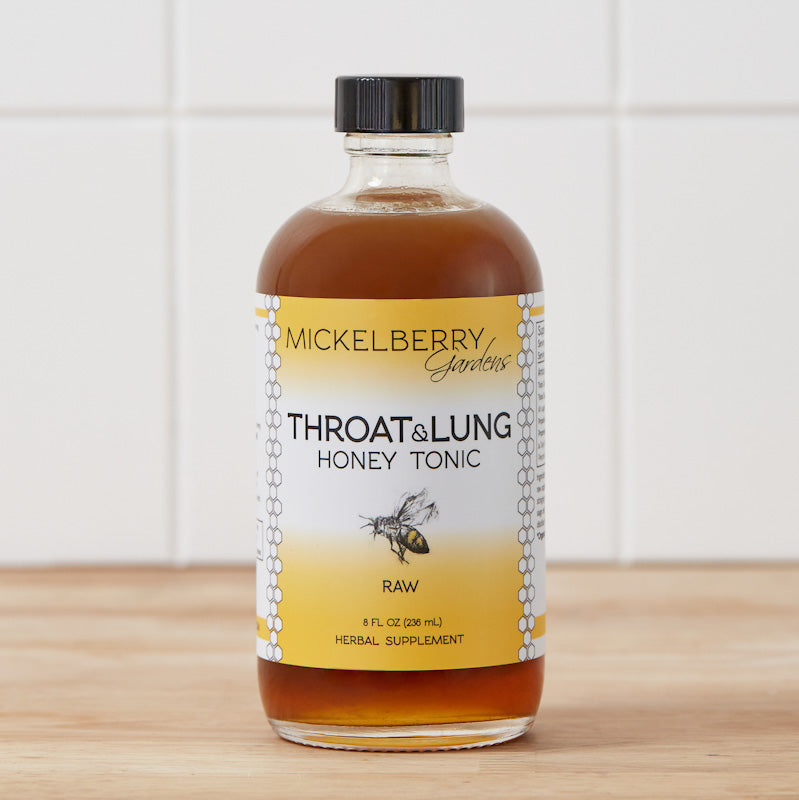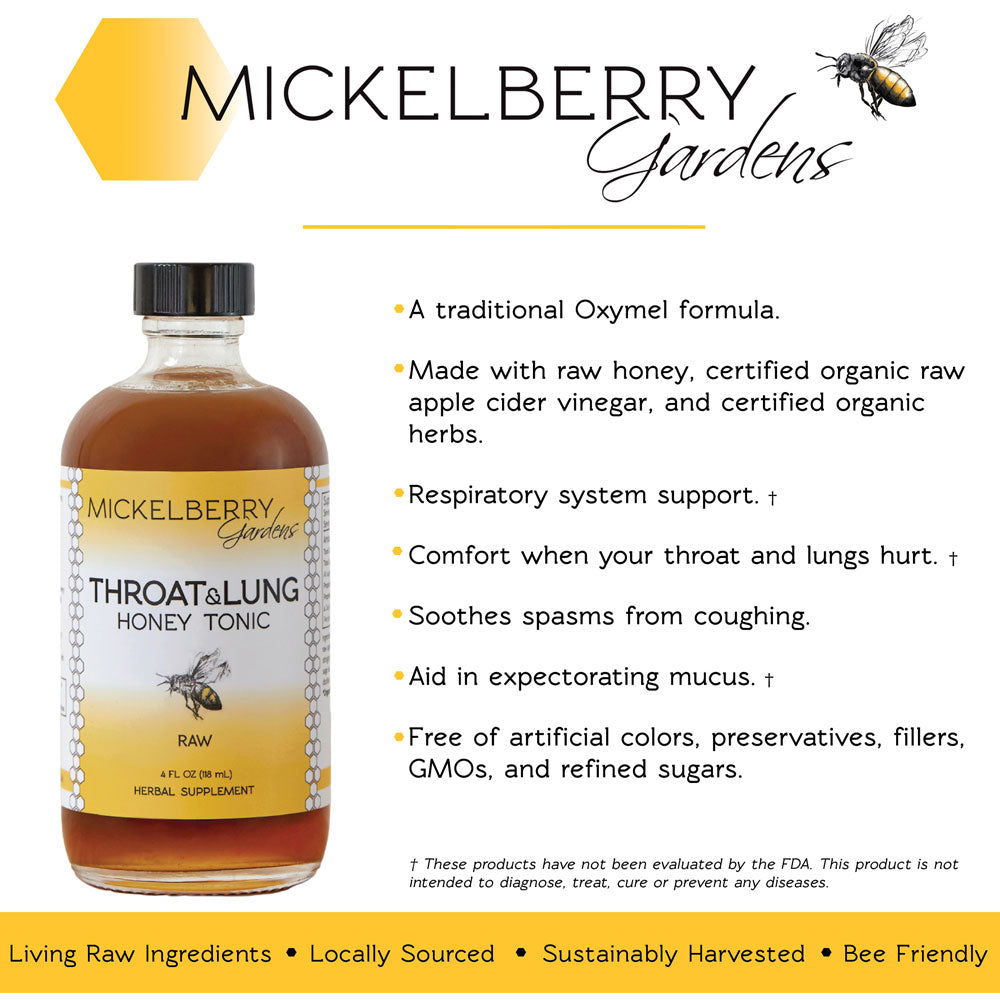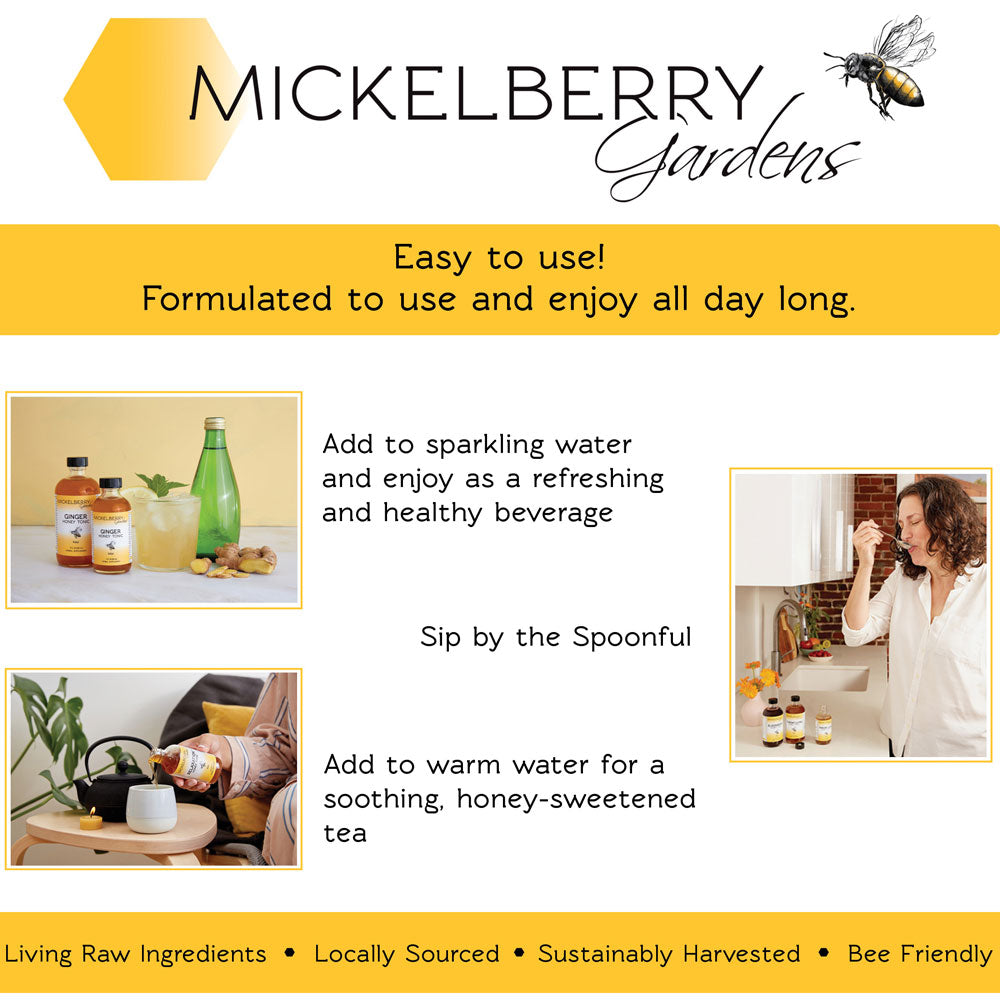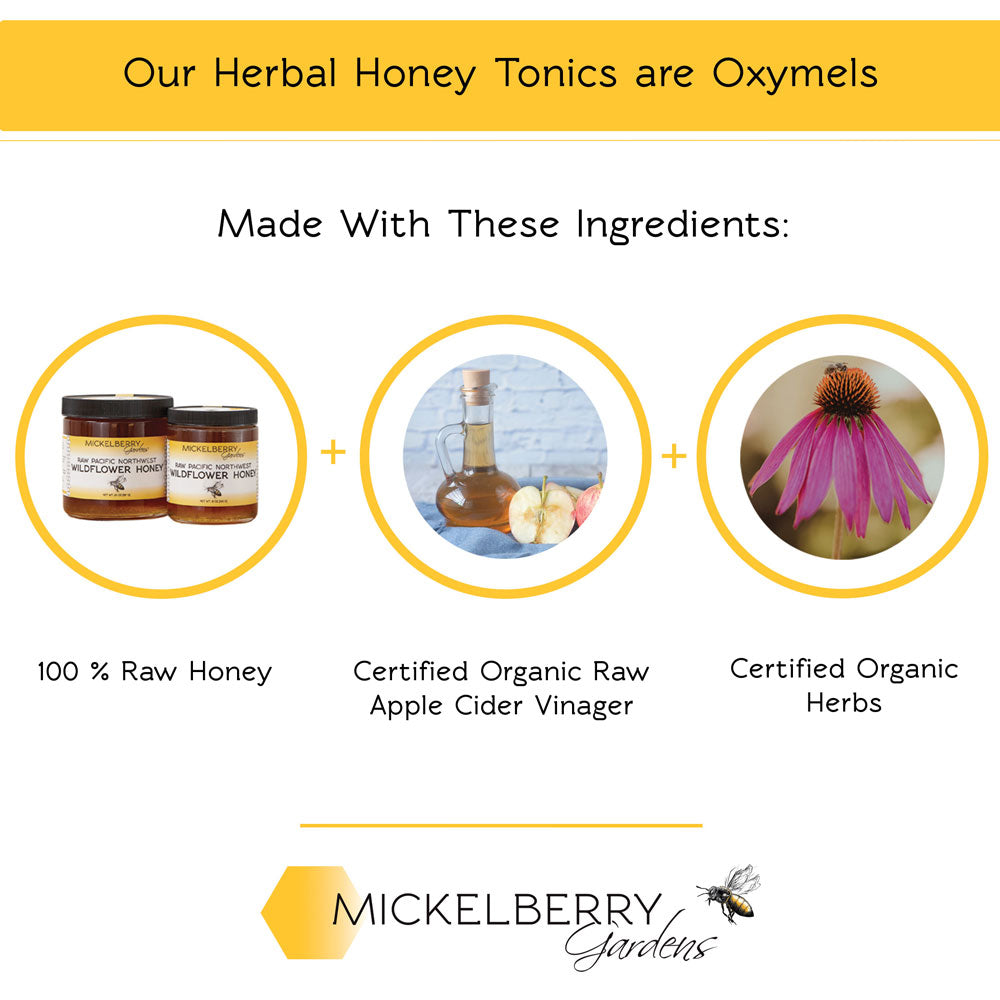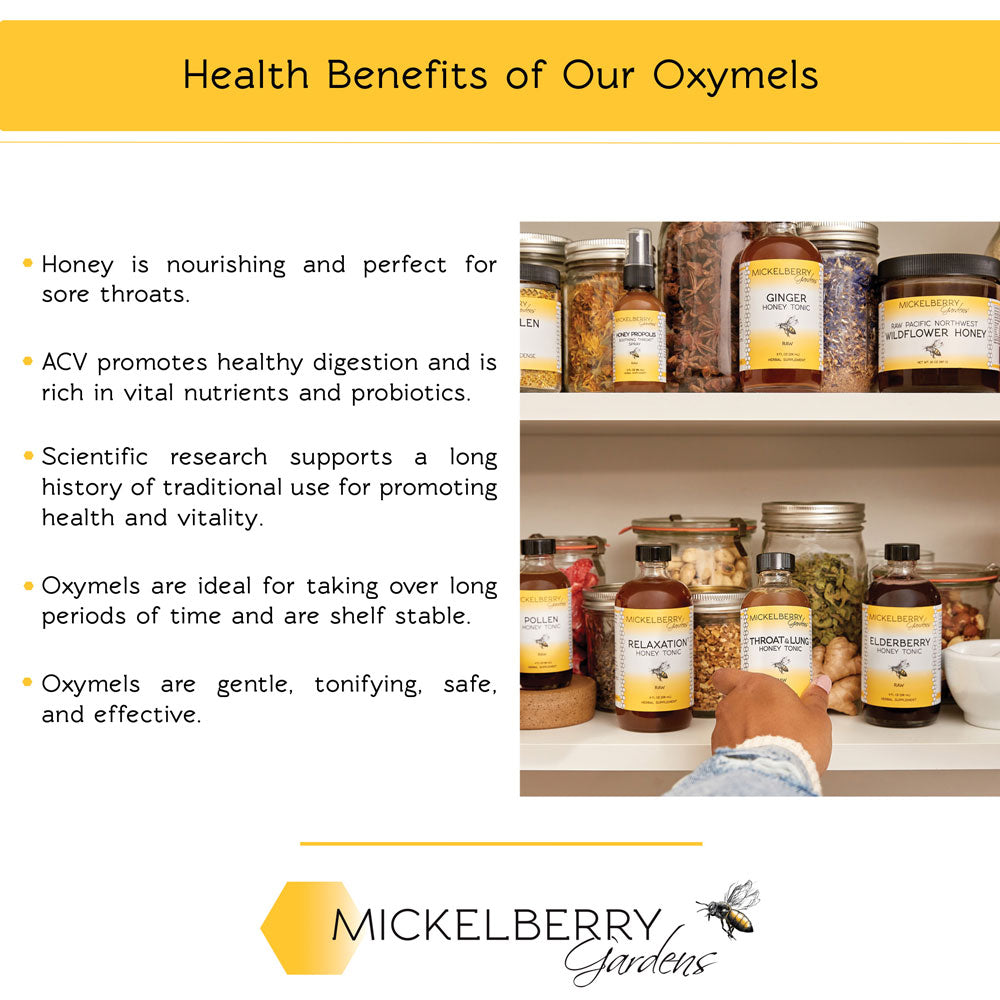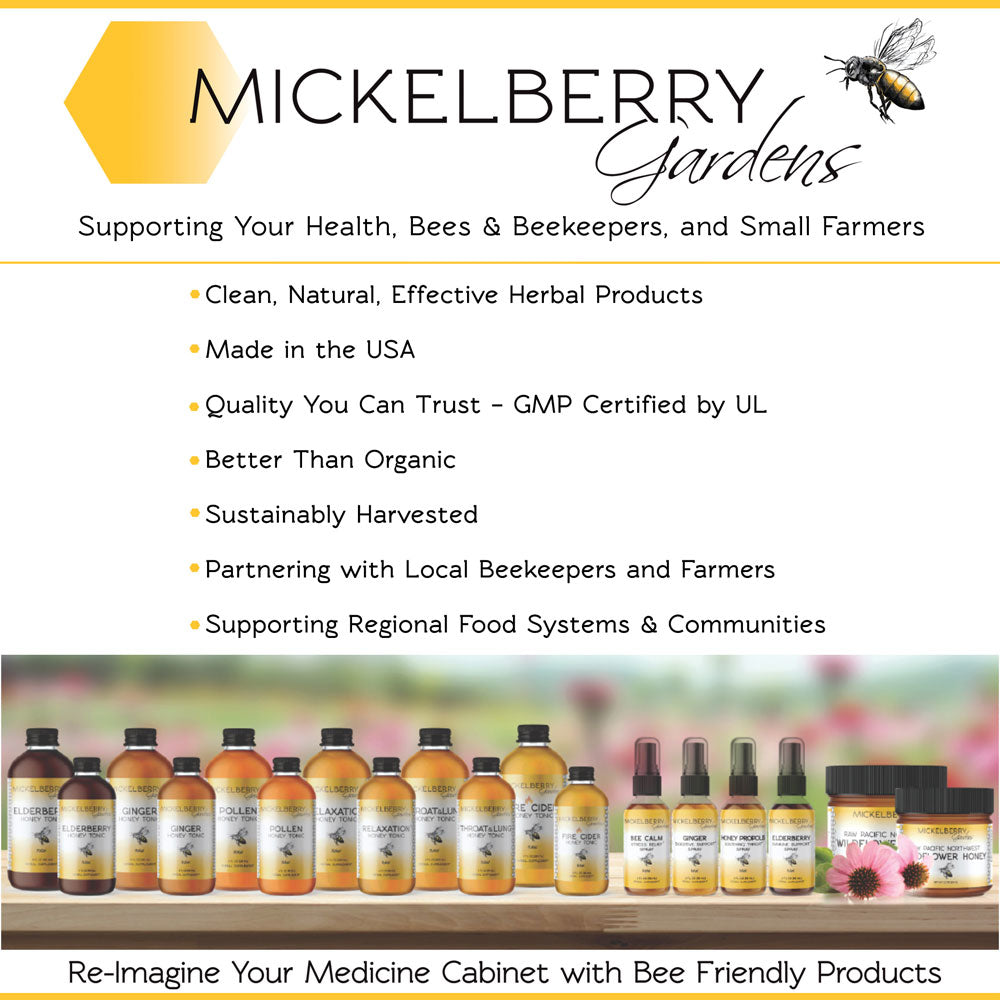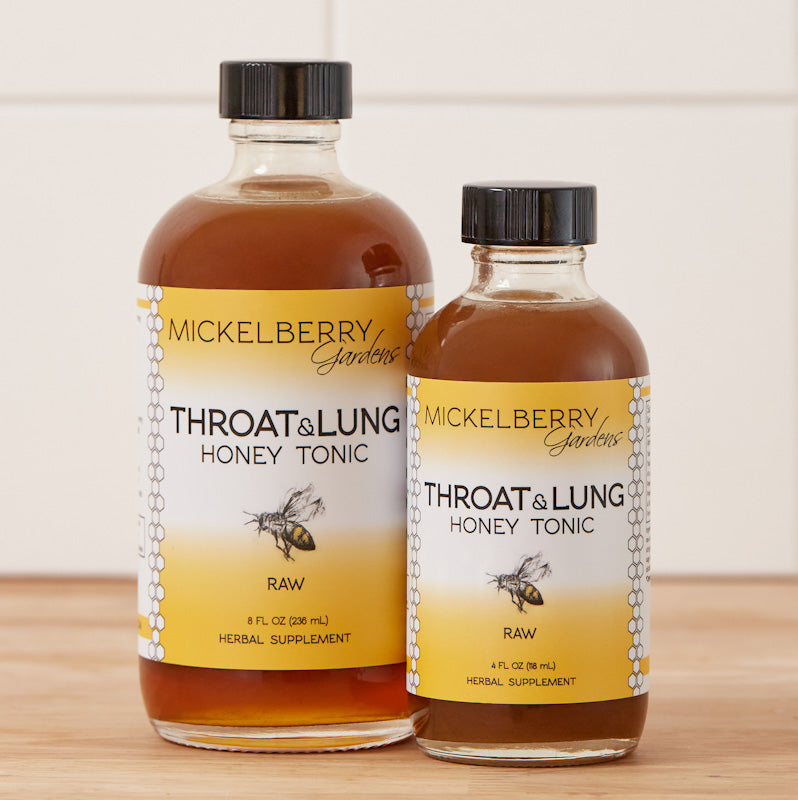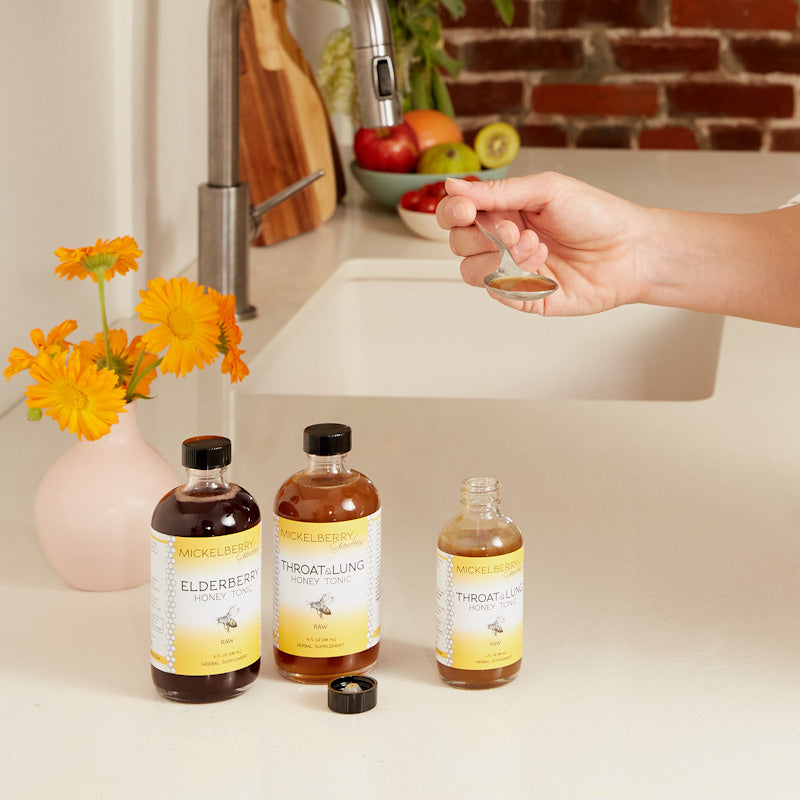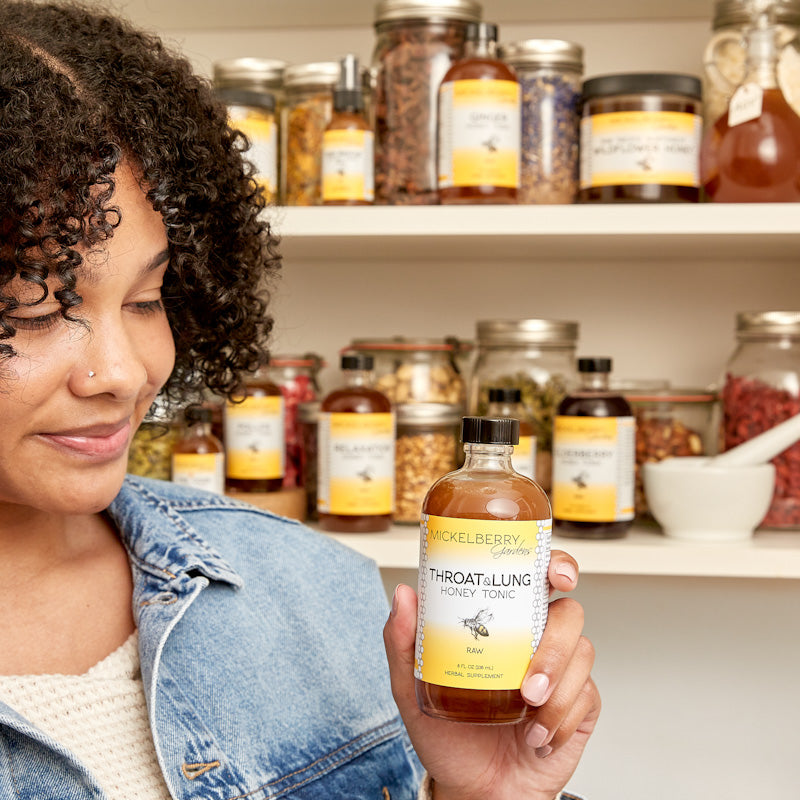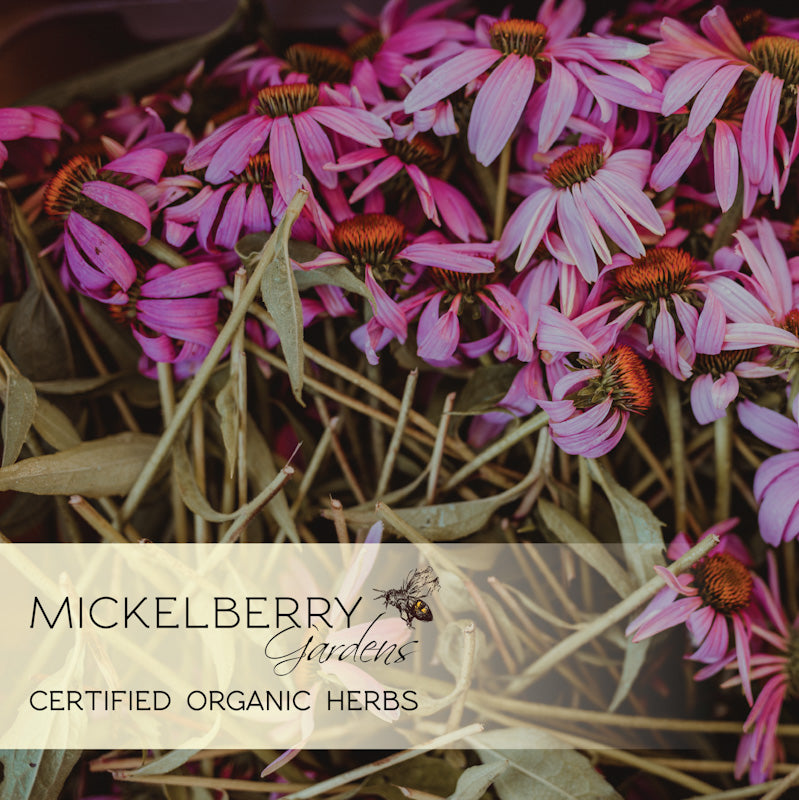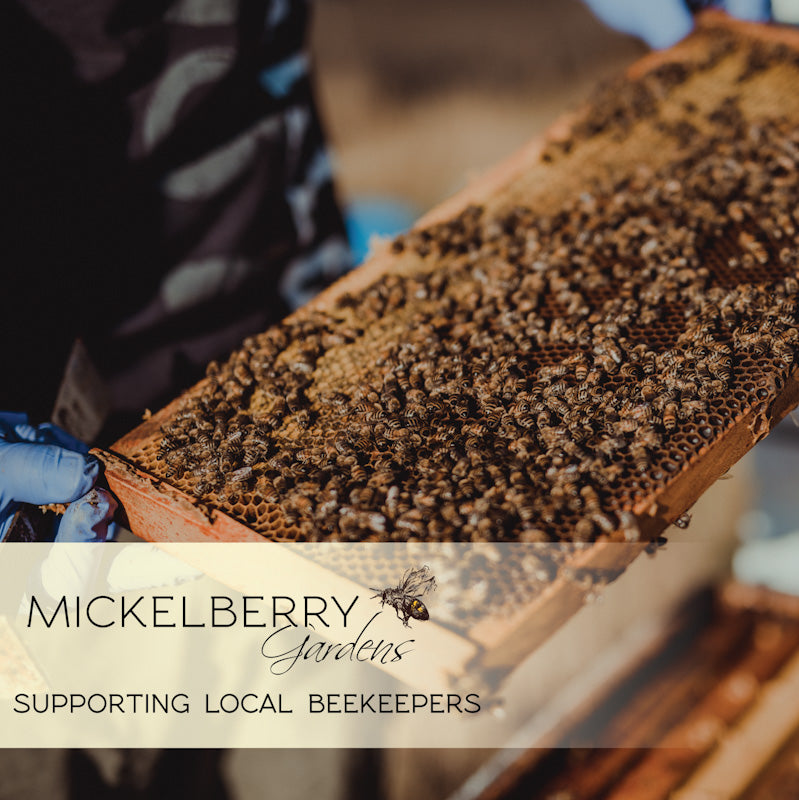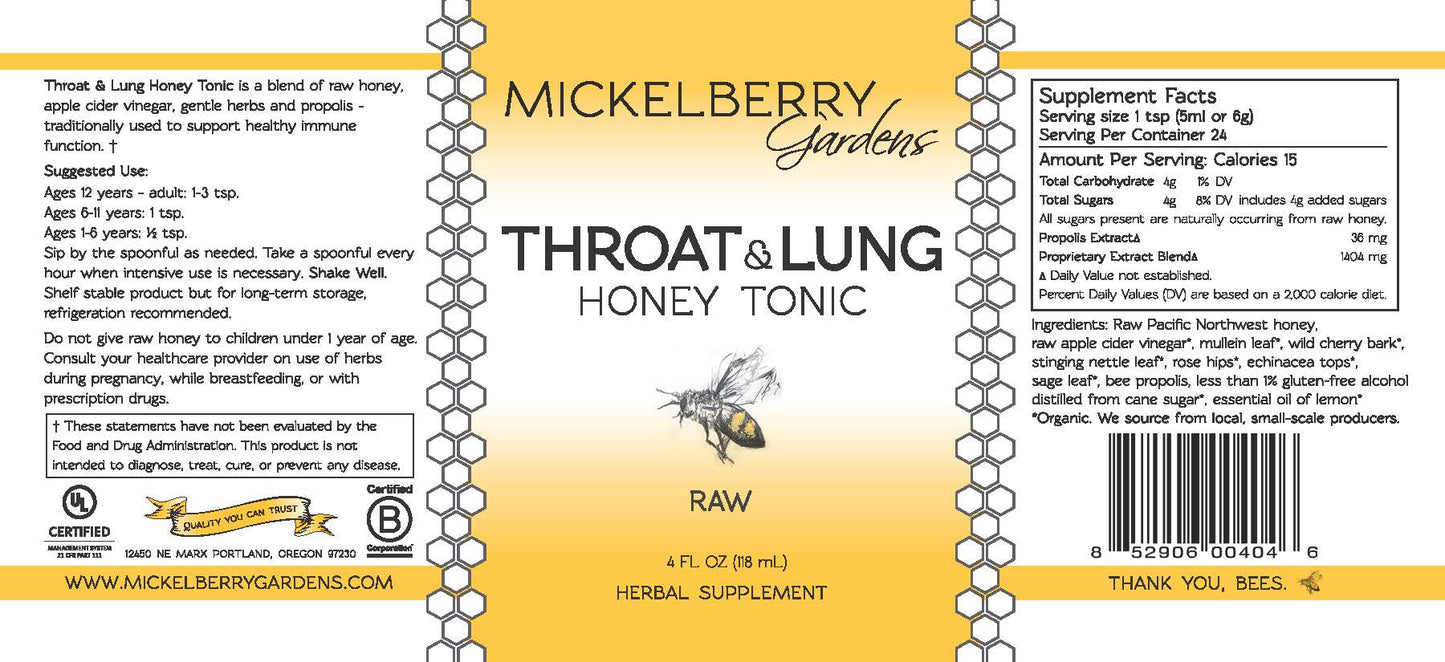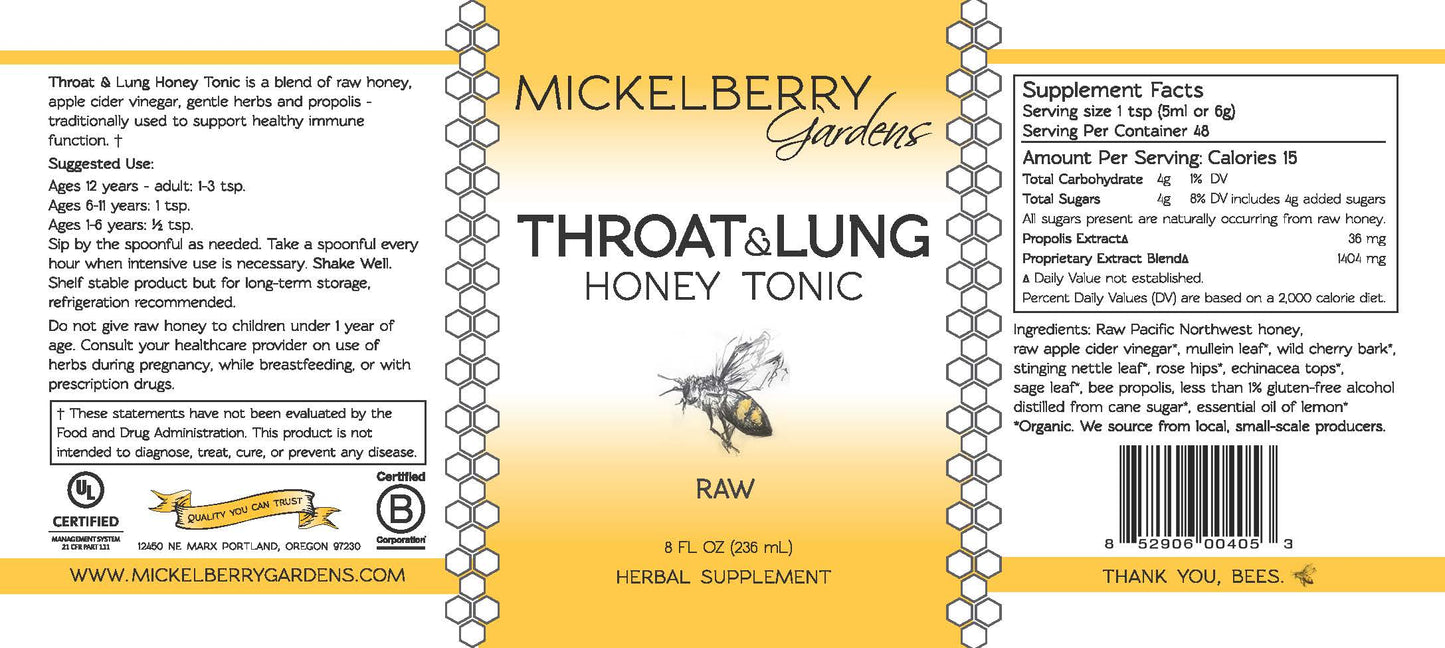 Wow
I was skeptical. I purchased from a local pharmacy with hopes it might help. I was 10 days into an severe cold or flu that left me with irritated bronchials and a super tight, painful, non-productive cough. Within hours of taking 2- 3tsp doses, I was feeling better. My cough lessened, wasn't painful, and became productive again.
Now, it taste and smells like ACV, which really upsets my stomach, but it is 100% worth that mild discomfort to feel better.
I Love My Throat and Lung Tonic
Just wanted to share my experience with your Throat and Lung Tonic. I had never used it before but decided to try it and initially bought 3 - 4 oz. bottles. After my first time taking it, not only did my throat feel better but I seemed to have more energy and just felt better. I used up my 3 bottles and decided that I was going to be a permanent customer so then boughtt 3 - 8oz bottles. I love this product and will continue to use it indefinitely.
Sheila
This product is far the best for your throat and cough can't say enough about it I tell everyone about it.I love all things that are natrual I can't thank you enough for a wonderful product I will always think of you all in .
Making a fine product for all to use.God bless you for helping others in need.Marie
Throat and Lung Tonic
I love this product. It has helped me with sore throats and coughs for years. I intend to try more products from Mickelberry gardens.